Usain Bolt & Kelly Slater surprise kids at Pho3nix Future Thailand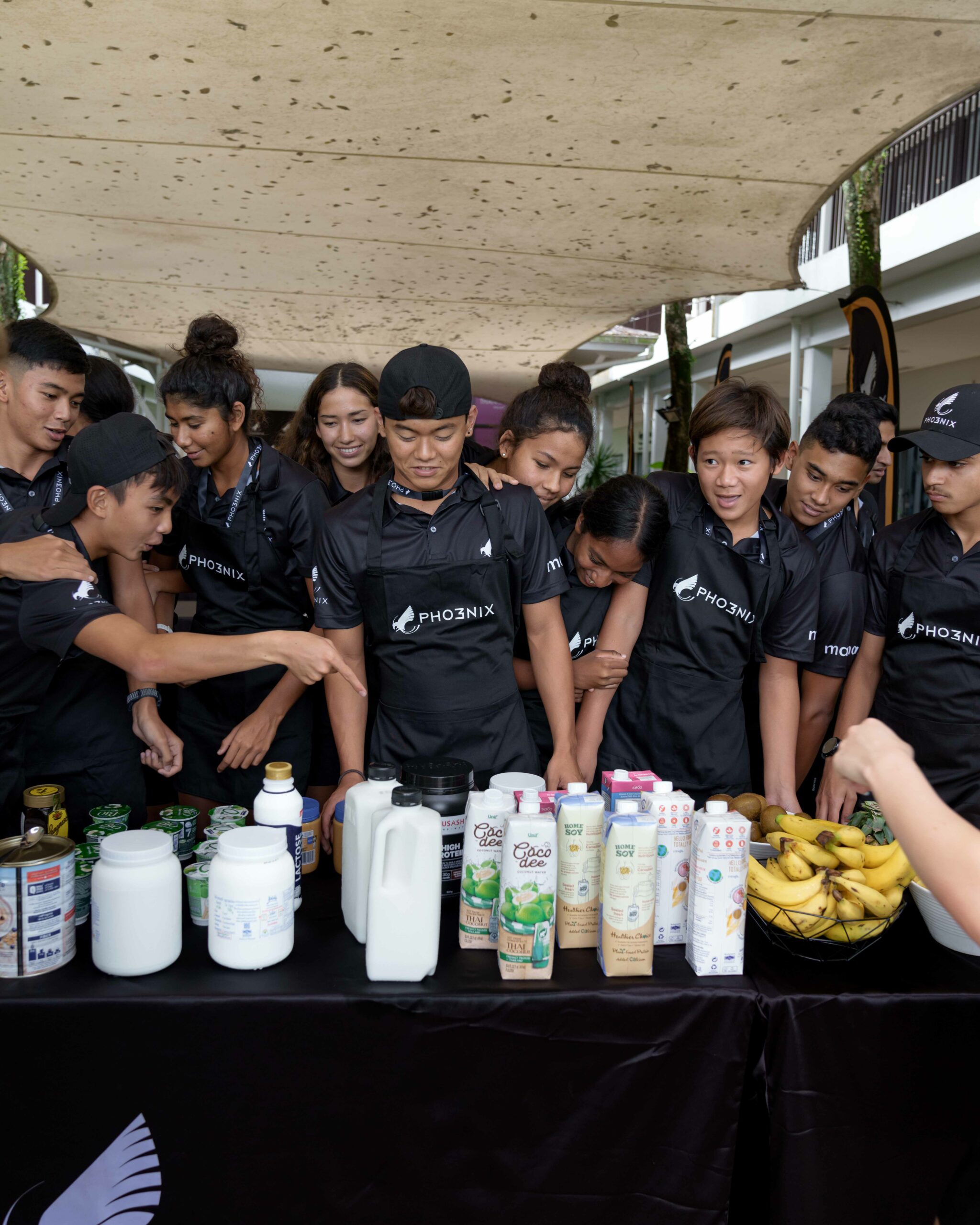 The Pho3nix Foundation has successfully concluded its final Pho3nix Future Camp of 2022 in Phuket, Thailand bringing together 20 promising junior athletes from 10 nations across seven sports to equip them with the skills and development needed for a life in elite sport. 
Held from the 14th to 19th of November 2022, the fully funded once-in-a-lifetime experience was hosted by Olympic silver and Commonwealth Games gold medalist and Mana Global sports director John Steffensen alongside 15-time iron distance triathlon champion and Australian Ironman Hall of Fame member Belinda Granger. 
Also starring a roster of mentors including four-time triathlon World Champion, MANA Global CEO, and Pho3nix Foundation board member Chris McCormack, parkour star and Pho3nix Team member Michael Khedoori and MANA Global COO Wojtek Kruczynski, the Pho3nix Future Camp gave athletes aged 16-18 years old access to valuable insights from Olympic, world, and sport champions as well as business leaders into what it takes to be a professional athlete and achieve success in their chosen field.
Camp highlights included video calls and messages from legendary athletes including Usain Bolt, Kelly Slater and Mark Philippoussis, sessions on media training, the business of sport and use of social media, nutrition for performance and physical conditioning for injury prevention, a yacht trip in Phang Nga Bay, and finally giving back to sport and community by volunteering at the Pho3nix Kids Triathlon race on the last day of the camp.
Filipino triathlete Dayshaun Ramos says, "It taught me how to act professionally in and out of the sport. Media, training, nutrition. These are the small things that athletes overlook and think that aren't important that they pay for when they get older."
Many of these young athletes are blazing new trails for sport in their respective nations, and are taking inspiration from their experience at Pho3nix Future camp. "The biggest lesson for me from this camp was definitely to believe in myself and have the confidence to take myself further within my sport," says Jehanara Nabi, who aims to be the first female from Pakistan to qualify for the Paris Olympics.
"Every time it blows my mind how we get some of the best athletes from around the world to come together and share experiences as well as learn everything we have our mentors teach: mindset, nutrition, leadership, support," says Steffensen. "We got to hear from the great Usain Bolt, Kelly Slater, and some big names from around the world who shared their journey and inspired these kids who are tomorrow's leaders… We look forward to bringing this camp to a city near you."
The Pho3nix Future Camp is part of the Pho3nix Future Program, a mentoring and educational program which identifies and assists promising juniors to help them with both athletic and life skills as they pursue a career in professional sport. Pho3nix Foundation's other flagship programs promote and support sport at every level: the Pho3nix Kids program motivates and inspires children to participate in physical activity; the Pho3nix Athlete Program aims to support athletes on the pathway to qualification for Olympic Games; and the Pho3nix Elite program (which includes the Pho3nix Team and projects such as Sub7Sub8) supports and promotes athletes reaching for the pinnacle of their careers.