Pho3nix Future Camp arrives in Thailand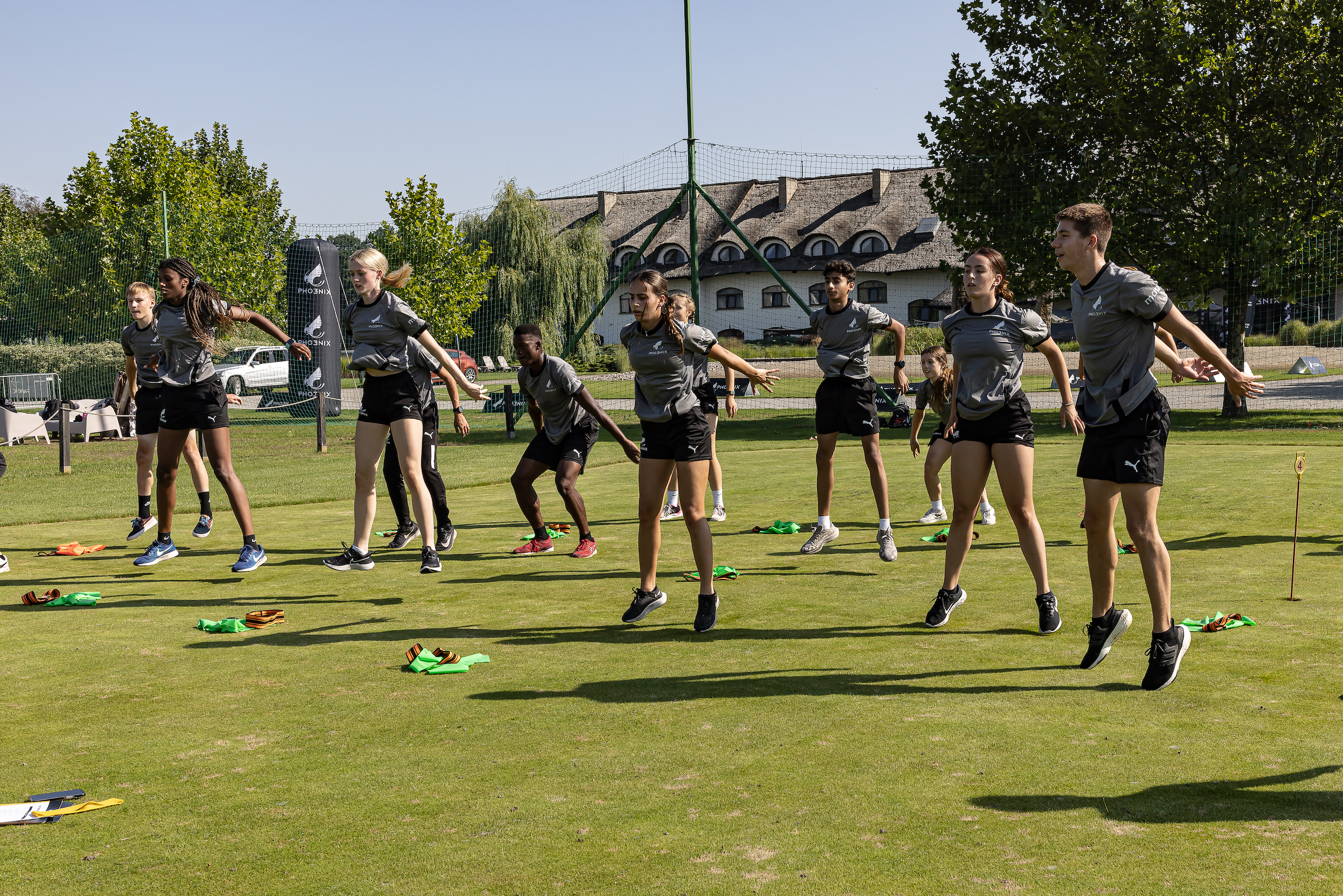 The Pho3nix Foundation is set to conduct its third Pho3nix Future Camp this year in Phuket, Thailand from the 15th to 19th of November 2022. The five-day fully funded camp brings together 20 talented junior athletes from 10 nations to equip them with the skills to take on a career in sport and realize their full potential.
The Pho3nix Future Camp Phuket will be hosted by MANA Global sports director, Commonwealth Games gold and Olympic silver medallist John Steffensen alongside 15-time iron distance triathlon champion and Australian Ironman Hall of Fame member Belinda Granger. 
The supporting roster of world-class mentors and speakers include four-time triathlon World Champion, MANA Global CEO, and Pho3nix Foundation board member Chris McCormack, parkour phenom and Pho3nix Team member Michael Khedoori, and MANA Global COO Wojtek Kruczynski.
Through the Pho3nix Future Camp participants will gain access to these Olympic and world champions as well as business leaders, finding insight and inspiration into what it truly takes to be a professional athlete. The planned activities and workshops will involve both the physical and mental aspects of professional sport with sessions on performance nutrition, goal setting, values and leadership formation, and media training.
This promises to be the most diverse Pho3nix Future Camp to date. The athletes – 9 girls and 11 boys – hail from sporting backgrounds including triathlon, swimming, athletics, basketball, tennis, and surfing. They also come from far and wide: Bahrain, Belgium, Bhutan, India, Laos, Maldives, Myanmar, the Philippines, Thailand, and the United States of America.
"Love of sport is global, and our Pho3nix Future Camp in Thailand gives us that opportunity to present that experience with participants and mentors from all over," says McCormack. "But also, Asia is the fastest-growing sports market in the world. To be able to bring Pho3nix Future to this region helps open pathways for many more young athletes to pursue their dreams."
The Pho3nix Future Camp Phuket counts among a number of initiatives run by MANA Global for the Pho3nix Foundation in the following weeks, according to MANA's Regional Director – Thailand Roman Floesser. He says, "We are also looking forward to the concluding race for Pho3nix Kids Triathlon Thailand at Blue Tree Phuket on the 19th November, launching Level 2 Move4Life parkour classes at The Movement Playground in Bangkok on the 21st November, and our first Pho3nix Football Camp in partnership with Nakhon Ratchasima Football Club (Korat FC) on the 22nd and 23rd November. MANA is proud to deliver these for the Pho3nix Foundation and promote the not-for-profit's mission to improve the health and wellbeing of children from all backgrounds through physical activity."
Pho3nix Future Camp is part of the Pho3nix Future Program, which identifies and assists promising juniors to help them with both athletic and life skills as they pursue a career in professional sport. For more information, visit https://pho3nixfoundation.com/our-activities/pho3nix-future/