Pho3nix Foundation Brings Futures Camp To Poland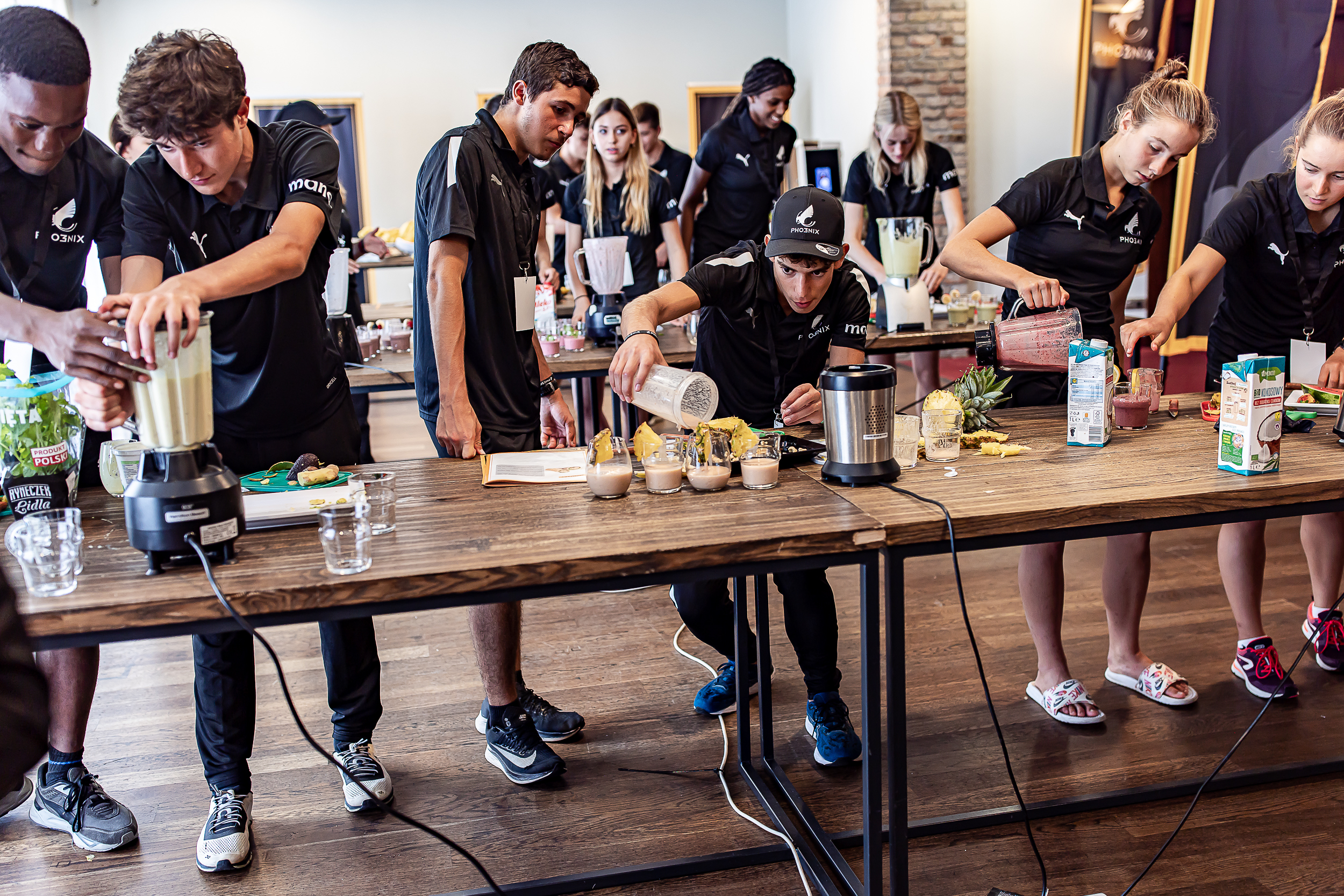 The Pho3nix Foundation has concluded another successful Pho3nix Future Camp, bringing together 20 high-performing junior athletes in a six-day all expenses-paid experience from the 23rd to 28th of August 2022 in Poznan, Poland.
The Pho3nix Future Camp Poland was hosted by MANA Global sports director, Commonwealth Games gold medallist and Olympic silver medallist John Steffensen alongside four-time triathlon world champion, Pho3nix Foundation board member and MANA Global CEO Chris McCormack.
Athletes aged 16-18 years old gained access to world champions, Olympic medallists and sporting experts, equipping them with the skills, knowledge, and personal development needed for success on the professional sporting stage. The world-class mentors and speakers included Olympic triathlon legend Nicola Spirig, Australian Ironman Hall of Fame member Belinda Granger, parkour superstar and Pho3nix Team member Michael Khedoori, Pho3nix Foundation founder and businessman Sebastian Kulczyk and MANA Global COO Wojtek Kruczynski.
The athletes – nine boys and 11 girls – hail from the sports of swimming, triathlon, figure skating, cycling, athletics, football and karate and represent 9 different countries: Ukraine, Bahrain, Greece, Serbia, Slovakia, Estonia, Malta, Sweden and the United Kingdom.
Highlights of the Pho3nix Future Camp Poland included a video call with legendary sprinter Usain Bolt; media training in a purpose built TV studio, the importance of nutrition in high performance; and group activities like paintball which taught them how to apply the lessons they were taught under pressure. All athletes also participated in a session to create sport tutorials for kids around the world, contributing to Pho3nix's aim to bring increased access to sport and physical activity to children worldwide.
"I met athletes from all around the world and made friendships with possible future champions," said one camp participant on the anonymised feedback form post-camp. Another wrote, "I think that futures camp is an experience that every young star athlete must go through. You learn things that you can't hear every day. Also it's a one-time opportunity that if you can grab you should."
McCormack stated, "We're very proud to deliver the Pho3nix Future Camps for the second year, especially for the first time here in Poland as the heartland of the Pho3nix Foundation where we already deliver programs designed to get children of all ages and backgrounds involved in physical and creative exercise."
To date, the Pho3nix Kids Triathlon and Pho3nix Education Program in Poland have seen over 500,000 children participate across their various activities with emphasis on local community connection. Pho3nix have provided thousands of Euro worth of prizes, grants and financial assistance for these initiatives.
McCormack continued, "Pho3nix Future assists young athletes in a mentorship program in the jump from elite junior to professional athlete. The experiences, camaraderie and lifelong friendships they take away are a big asset, but the curriculum and what they learn really sets them up for a life in professional sport and having them understand what it takes to be an elite athlete."
Steffensen noted the easy camaraderie among the participants, adding, "After a few days they really clicked with the mentors, too. They went from being shy and soft-spoken to standing tall, speaking up and leading. Their personalities shone brighter as each day passed and you could see them applying what they were taught each day."
Kulczyk impressed on these young athletes the opportunity they have to be a force for good. "Talent is something everyone wants, but how you use it is important," he said. He asked them to pay forward this opportunity by spreading the message of the Pho3nix Foundation and helping kids in their local community get active.
The Pho3nix Future Camp is part of the Pho3nix Future Program, a mentoring and educational program which identifies and assists promising juniors to help them with both athletic and life skills as they pursue a career in professional sport. With successful installments already held in Australia and Poland this year, the final Pho3nix Future Camp of 2022 is set for the 14th to 19th of November in Phuket, Thailand.