Pho3nix Futures descends on Poland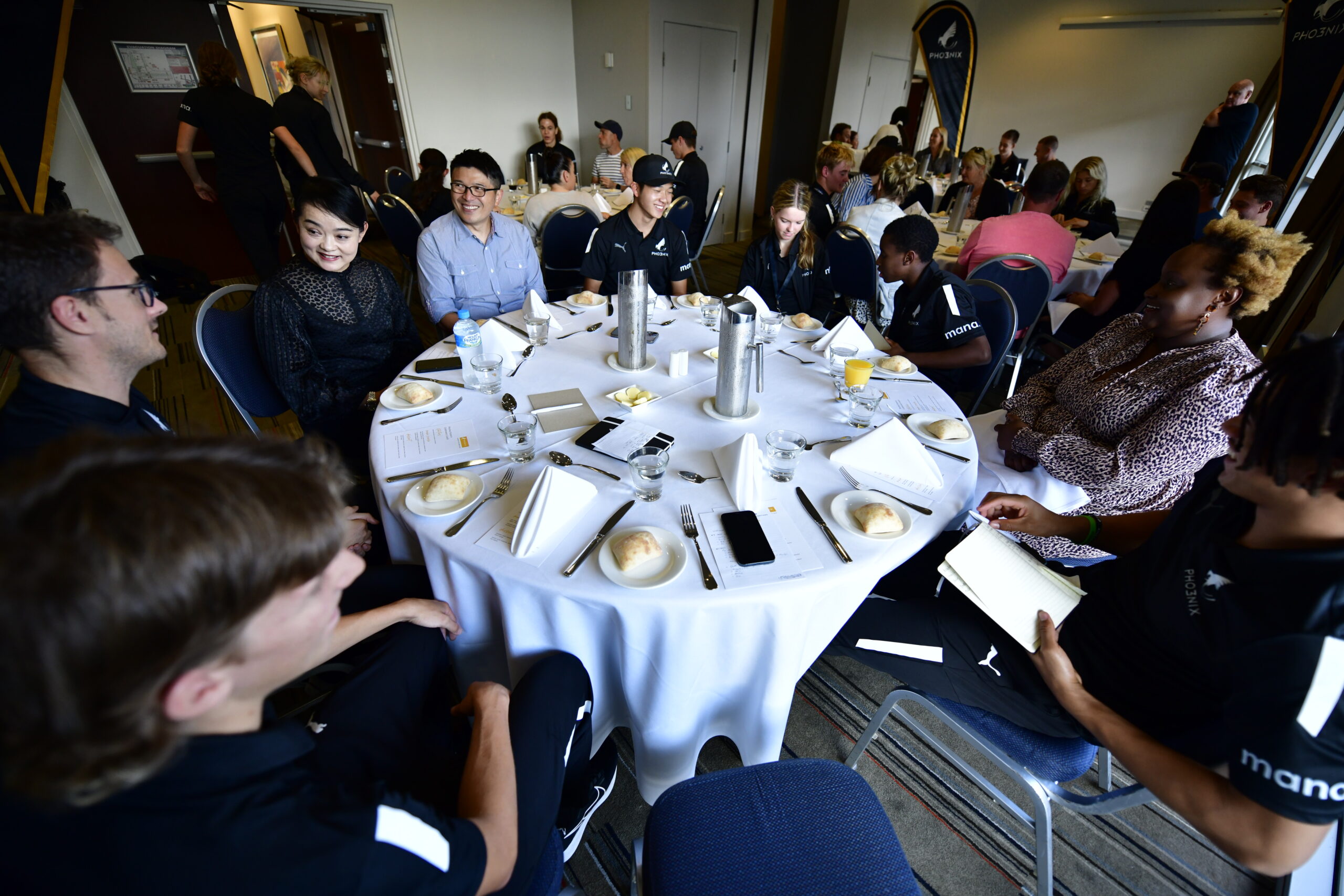 The Pho3nix Foundation is set to kick off the Pho3nix Future Camp in Poznan, Poland to be held from the 23rd to 28th of August 2022. The six-day all expenses-paid camp brings together 21 high-performing junior athletes from 10 nations to equip them with assistance and inspiration to fully realise their potential, and the skills to develop a career in professional sport.
The Pho3nix Future Camp Poland will be hosted by MANA Global Athletic Director, Commonwealth Games gold medalist and Olympic silver medalist John Steffensen alongside Mana Group CEO, Australian triathlete and four-time triathlon world champion Chris McCormack. Joining them are a host of world-class mentors and speakers including Olympic triathlon legend Nicola Spirig, Australian Ironman Hall of Fame member Belinda Granger, parkour superstar and Pho3nix Team member Michael Khedoori, Pho3nix Foundation founder and businessman Sebastian Kulczyk and MANA COO Wojtek Kruczynski.
The athletes – nine boys and 11 girls – aged 16-18 years old hail from the sports of swimming, triathlon, figure skating, cycling, athletics, football and karate. The 20 athletes represent 9 different countries including the Ukraine, Bahrain, Greece, Serbia, Slovakia, Estonia, Malta, Sweden and the UK. 
Camp co-host McCormack says, "Poland is the spiritual home of the Pho3nix Foundation as the birthplace of its founder. After our first two camps in Lausanne, Switzerland and Sydney, Australia it is very gratifying to bring the Pho3nix Futures Camp to Poznan and play a role in the development of these promising young athletes. They are the next wave and I believe it is imperative we send them into the world with the toolset needed to be well-rounded professionals in their respective fields and beyond."
Participants will gain new insights and inspiration from world champions and Olympic medallists as well as learn how to truly become professional through high performance nutrition, mindset and sport psychology, media training, and hearing from sport executives about the business aspect to sport.
Pho3nix Future Camp is part of the Pho3nix Future Program, which identifies and assists promising juniors to help them with both athletic and life skills as they pursue a career in professional sport. For more information, visit https://pho3nixfoundation.com/our-activities/pho3nix-future/