Pho3nix Kids by Brownlee Foundation reaches 10,000 participants in 2022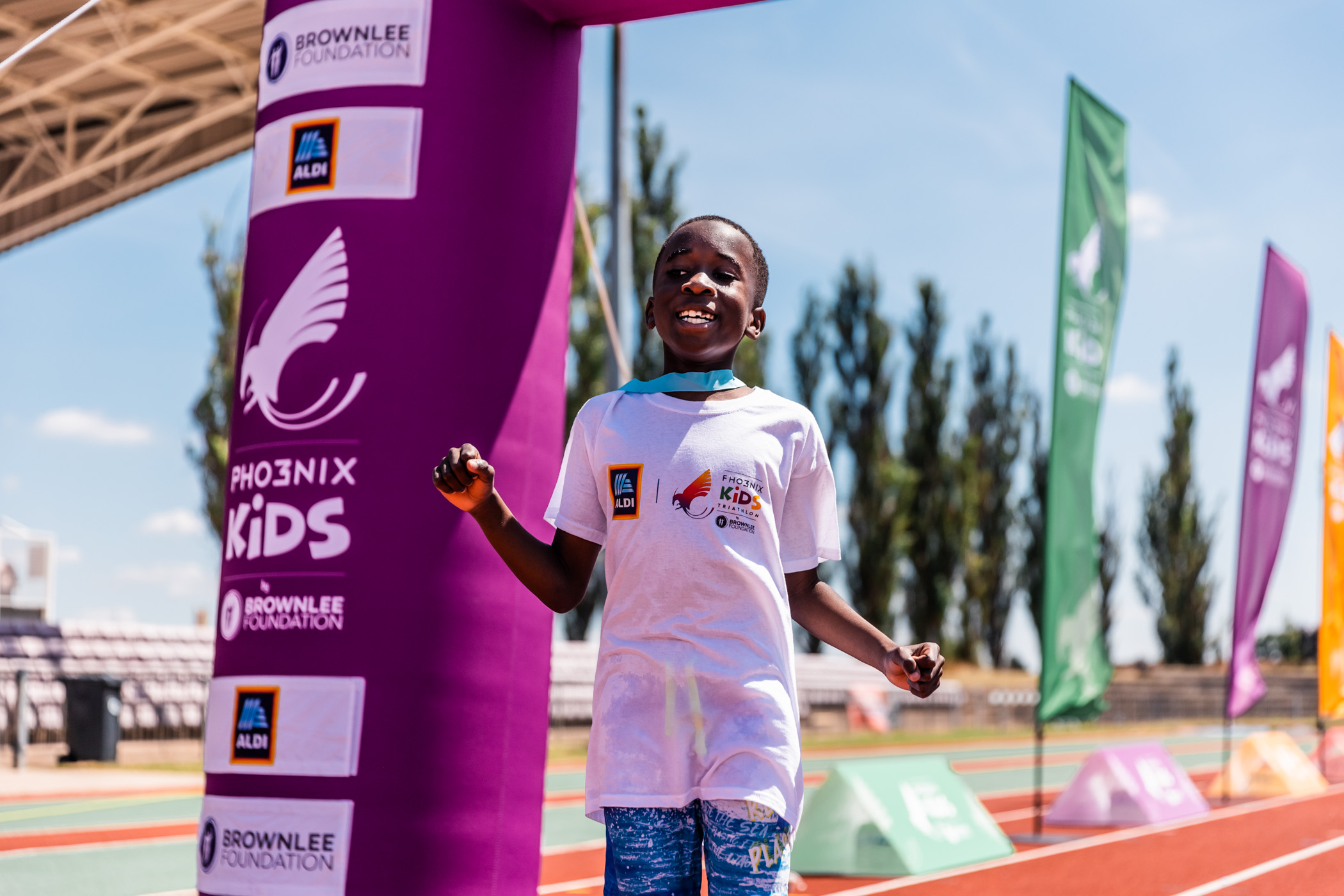 The partnership between Pho3nix Kids and the Brownlee Foundation has been a triumphant one with over 10,000 children to date in 2022 finishing under a Pho3nix arch.
With children from 330 different primary schools involved in ten Pho3nix Kids by Brownlee Foundation events, this has been the biggest number of events the Brownlee Foundation have delivered so far in one year and the first time they have breached 10,000 participants in one year.
Pho3nix Kids by Brownlee Foundation events are free for primary schools to attend with local schools invited on a county-wide or city-wide basis. Open to Key Stage 2 children from 7 to 11 years old, the beginner-friendly races are designed to be fun and inclusive to introduce children to the sport and elements of triathlon and encourage an active lifestyle. Shorter swim distances in the shallow end for less confident swimmers, scooters for children unable to ride a bike, and all equipment provided on the day enable children from all backgrounds to participate.
"It was our first time attending and the staff and children really enjoyed the day. It has encouraged some of the children to try another triathlon," said a teacher from the Leeds event.
"I loved being able to complete all three activities as I've never done them together before," a pupil from the Bradford event expressed.
After two years without events due to the pandemic partnering with Pho3nix Kids this year has enabled the Brownlee Foundation to reach more communities, fulfilling their shared goals of introducing sport and movement to more children and show that triathlon is a sport everyone at any level can do.
Jonathan Brownlee stated, "It's great to see lots of happy smiling faces as children cross the finish line with a real sense of achievement. It has been fantastic."
Alistair Brownlee agreed, saying, "2022 has been the biggest year yet for the Brownlee Foundation in terms of the number of events and number of children participating. It wouldn't be possible without the support of Pho3nix Kids. It's really important that we keep trying to inspire children to be active for their physical and mental health.
"We work hard to get in those communities exposing young people to the opportunity. Trying to provide follow-up opportunities is where we can really make a difference."
Photos by CSansom Photography