Korat FC Swatcats Host Pho3nix Kids Football camp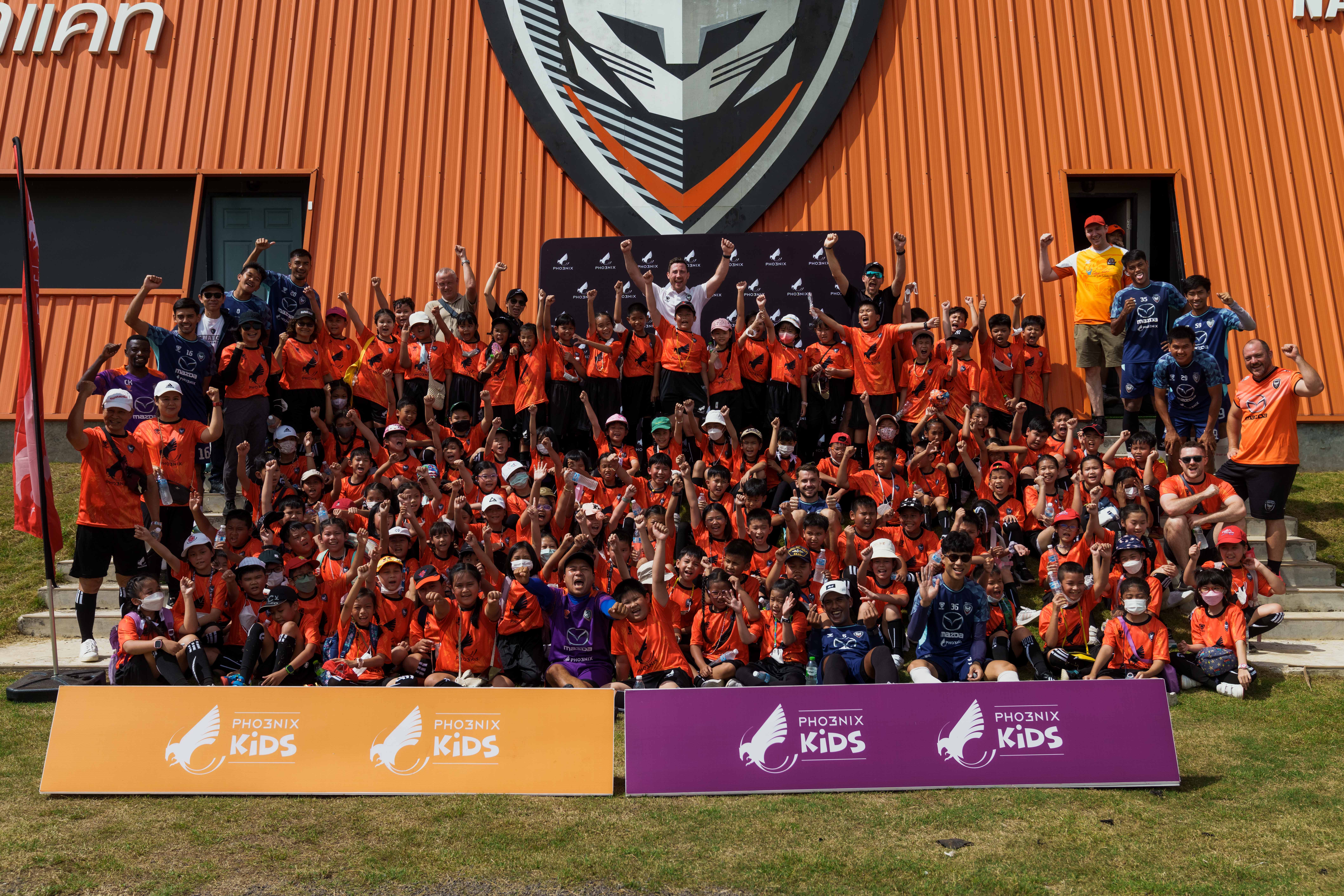 The Pho3nix Foundation successfully hosted more than 700 children at a two-day football camp in partnership with Nakhon Ratchasima Mazda Football Club (Korat FC "Swatcats") from the 22nd to 23rd November 2022.
Held at the Swatcats' training grounds in Nakhon Ratchasima province, the Pho3nix Football Camp brought a total of 720 children from Anuban Nakhon Ratchasima School to participate in one-hour sessions conducted by Korat FC's first team coaches as well as team captain Charlie Clough.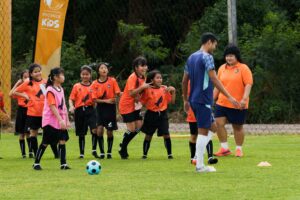 The kids aged six to 14 years learned how to do a proper sports warm-up, ball handling and passing as well as goal scoring, ending the session with a 5-on-5 game. For many of them, it was their first opportunity to learn to play football after two years where outdoor movement was limited due to pandemic restrictions.
"Our two-day Pho3nix Football Camp has been a great success," says Roman Floesser, the Regional Director Asia – Pho3nix. "After a difficult two years for children it was great to see the energy and excitement with which the kids took part. The Swatcat training ground was filled with laughter and many children displayed a high level of footballing skills. We look forward to hosting more camps in 2023 expanding to more schools in Nakhon Ratchasima."
Korat FC player Chatturaphat "Max" Sattham believes such camps can help identify future talent. "Let the kids spend their free time and learn basic football skills and activities so they can discover themselves and be good footballers in the future."
Pho3nix Foundation board member and Mana Global CEO Chris McCormack brokered an investment by Mana Global into Korat FC earlier this year, which set the wheels in motion for this partnership. 
He says, "We're ecstatic that Pho3nix is making a massive impact within Thailand. Our core aim and desire is to encourage and empower kids who otherwise would not have that sort of access and opportunity to do sport. Engaging with schools and communities as well as working with Korat FC and their footprint in the sport of football helps us do just that. Getting kids outdoors, learning social and physical skills through play and just letting them be kids is remarkable for their mental health and physical wellbeing. We look forward to doing so much more with the Swatcats."