2022 Year in Review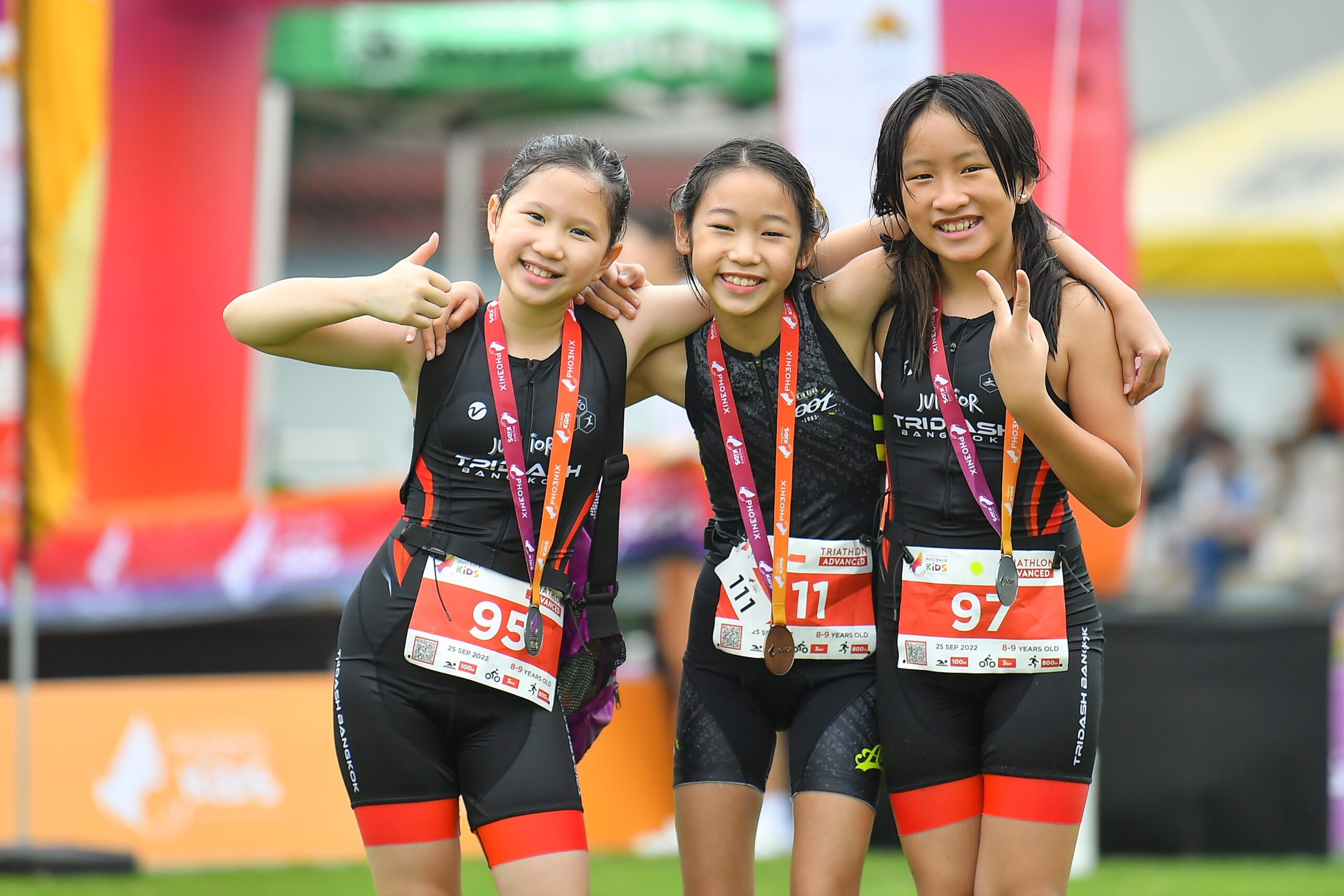 The Pho3nix Foundation celebrates a banner year of providing pathways for participation, progression, and performance in sport and making an impact on people and communities all around the world.
A sport not-for-profit established to assist and inspire children to engage in sport, Pho3nix Foundation has continued to expand its footprint globally through its flagship programs that follow the "Pathways – Progression – Professional" track.
"Coming out of the COVID-19 pandemic and all the programs and support we provided during that time, to be free to deliver in-person programs in 2022 has been remarkable," says Pho3nix Foundation board member and MANA Global CEO Chris McCormack.
Pathways: Pho3nix Kids
As lockdowns and movement restrictions ended, Pho3nix was there to provide pathways and platforms for kids to get outside, play and connect through participation in sport.
From providing kids motivation and instruction to get active at home through videos on the Pho3nix Kids app and Youtube channel during the pandemic, the Pho3nix Foundation is now able to provide its programs face-to-face at schools, workshops, and events across nine nations and four continents, supported by world and Olympic champions and Pho3nix ambassadors.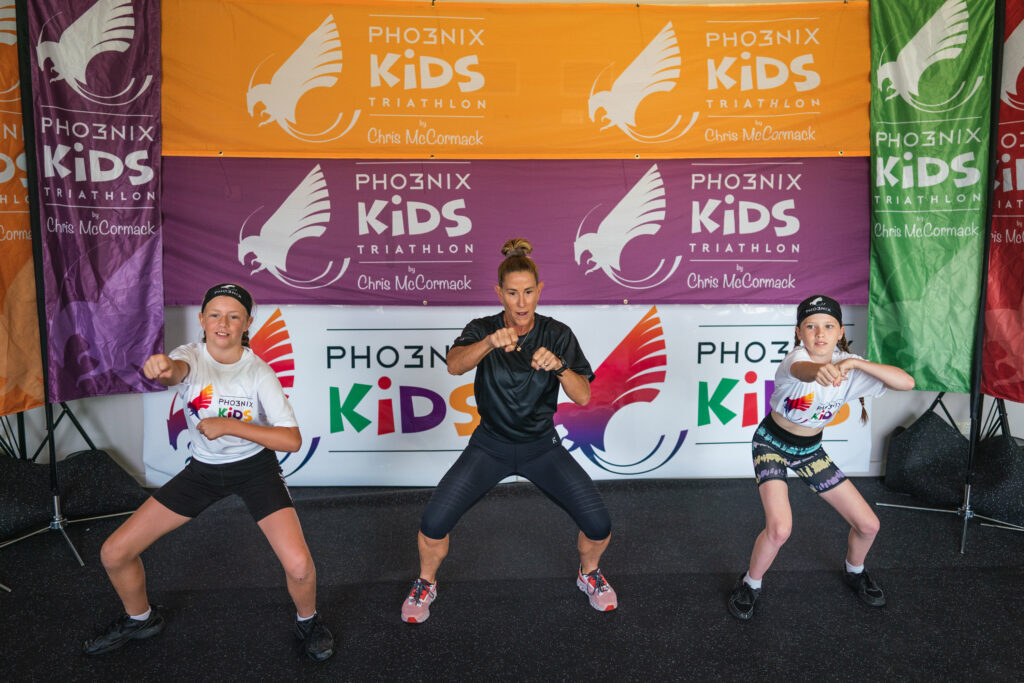 "Children experienced problems with having motivation to do anything. We have to provide solutions for schools, for children to help them to exercise every day when they're actually stuck at home," says Wojciech Kruczynski, Pho3nix Foundation board member and MANA Global COO. "When COVID stopped, we were able to access schools, implement our programs with our ambassadors and coaches and develop other programs and the Pho3nix Kids events worldwide to become one of the biggest education programs in sport in the world."
The Pho3nix Active Schools program – already Poland's largest inter-school competition – doubled its number of participating schools from the previous year and had 600,000 children logging more than five billion steps on the Pho3nix Kids mobile app to win prizes and raise more than 220,000 Euros to fund charity efforts for children, hospitals, and whole health services in Poland.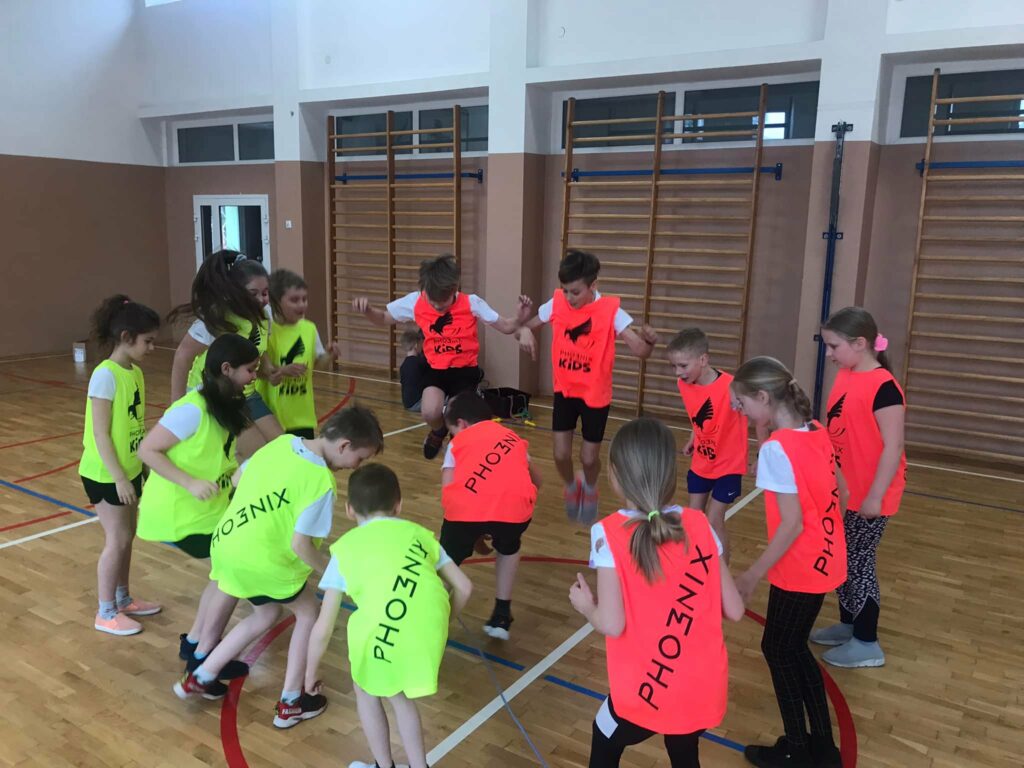 Pho3nix Kids Triathlons grew to over 35 events across the United Kingdom, Spain, Switzerland, Poland, Australia and Thailand in conjunction with the sport's biggest names like Alistair Brownlee and Jonathan Brownlee, Javier Gomez Noya, Nicola Spirig, and Chris McCormack, with thousands of kids enjoying swim, bike and run.
Pho3nix Kids workshops also ran in Poland, Spain, and Switzerland allowing thousands of children to participate in sports aptitude tests and meet inspirational sports heroes.
Continuing its work bringing sport to children with underprivileged backgrounds, Pho3nix also ran free summer camps and day camps in Poland, as well as free Move4Life movement classes partnering with The Movement Playground in Bangkok, Thailand.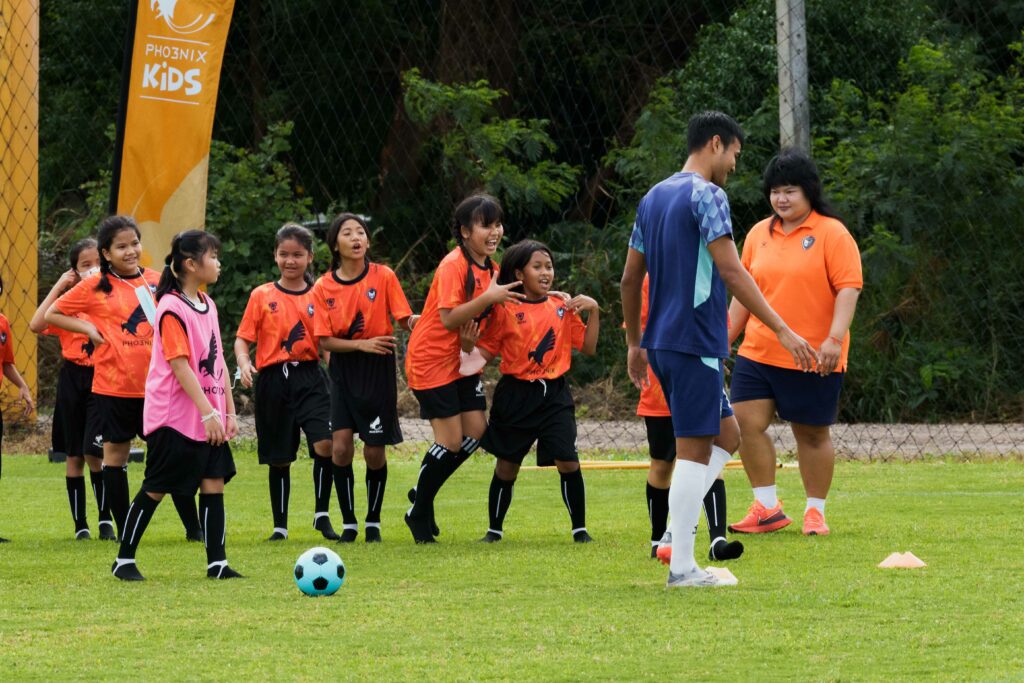 But the Pho3nix Foundation has not let its online programs fall by the wayside: it has expanded its library to more than 600 training videos for kids to exercise along with as well as additional inspirational content, shot in six different countries and six languages. And there's more to come.
Kruczynski says, "We are also working on a new mobile application for 2023. This application will be a great source and a great tool for all the kids and for all our athletes to be able to connect together in this virtual world so they can finally train together… That will be a game changer for us and for all our programs that we run through the foundation."
Progression: Pho3nix Future and Pho3nix Athlete Programs
From a pilot camp in Switzerland in 2021, the Pho3nix Future Program expanded in 2022 to four camps held around the world: Australia, Poland, Thailand, and South Africa. They are what bridge Pathways and Professional, giving promising juniors the skills and tools they need to tread their respective paths to becoming professional athletes.
"The Pho3nix Future Camps for me is probably one of the most fulfilling programs and projects we deliver," states McCormack. "I recall being a young aspiring athlete with big dreams, but no real concept of what it was going to take to be a world champion or Olympic champion. I never had the opportunity to mix with like-minded athletes from different sports. Pho3nix Future is a mentorship program for this next generation of athletes that are going to be pursuing Olympic gold in Paris, Brisbane, and beyond. To see young athletes come in nervous and then mentoring them in things that you don't realize you're going to be confronted with when you're thrust onto a world stage as an elite, understanding what it takes to be good, the accountability of the team and the people around you, and being a part of that mentor group is really cool."
With 100 Pho3nix Future alumni and counting, expect to see these incredible young talents spearheading sport into the future.
In the here-and-now, Pho3nix through its Athlete Program provided much-needed support for 17 athletes representing 10 countries heading into the 2022 Winter Olympic Games in Beijing, where they competed in eight of the 15 Winter Olympic disciplines. It was the second iteration of the Pho3nix Athlete Program following its success supporting 39 athletes for the Tokyo Olympic Games last year. 
Pho3nix has just opened applications for the Pho3nix Athlete Program intake for Paris 2024. Highlighting these athletes' stories of rising above circumstance to reach for their dreams and inspire the next generation reflects the Pho3nix ethos summed in the Foundation's motto: 'Together We Rise'.
Professional: Sub7Sub8 and the Pho3nix Team
"Defy the Impossible" was the goal. On the 5th of June 2022 at the Lausitzring race track in Germany, Pho3nix exploded expectations and put endurance sport on the map. Both men (Kristian Blummenfelt and Joe Skipper)  and both women (Kat Matthews and Nicola Spirig) tasked to race and finish a full distance triathlon in under seven and eight hours respectively did so and made history in the process.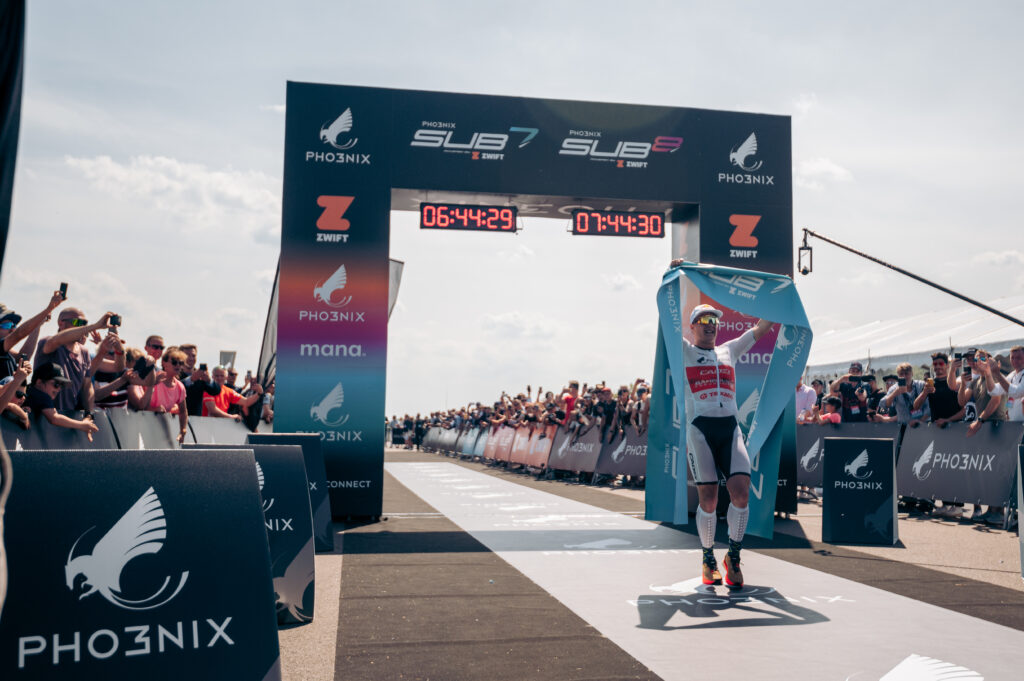 "The Sub7 and Sub8 Project was the biggest television footprint in the history of my sport," says McCormack, a four-time triathlon world champion and Triathlon Hall of Fame inductee.  "A lot of people laughed at the whole concept of trying to break an impossible barrier – and was there even a barrier to break? And then what we saw was just next-level. It really showed what technology has done within the sport of triathlon, how far it has come in the last 10 years, and what amazing things can happen with the right group of people and the right mindset."
The landmark spectacle put the Pho3nix Foundation's inspiring goals in front of a live audience of half a million people, with 2 million video views across social media and an Amazon Prime documentary shown on 50 global networks reaching 550 million people.
The Pho3nix Foundation also continued to inspire day-by-day telling the stories of the Pho3nix Team: 10 sporting superstars who lived the way of the Pho3nix rising above failure to create triumph through renewal, resilience, and passion. Expanding from the sport of triathlon that was a hallmark of its first two years, the Pho3nix team now features Olympic champion skateboarder Keegan Palmer, parkour superstar Michael Khedoori, teen tennis phenom Flynn Thomas and surfing champ Sage Erickson.
McCormack explains the new thrust. "Pho3nix Foundation is about encouraging kids to participate in sport and be active, and sport is wide. So I think when we looked at finding Pho3nix ambassadors, we didn't want to be specific to one sport. The Pho3nix Foundation is about finding those ambassadors that are prepared to give back, who realize there's a responsibility they have to pick up and bring the next generation of athletes along for the ride. They're not only ambassadors within their sport, but ambassadors for humanity."
Looking back on 2022 and on to 2023, there is so much that has been done and much more to do. But the power of sport to change lives and communities for the better is one that Pho3nix Foundation founder and chairman Sebastian Kulczyk believes in. He says, "We want to ignite the flame for the next generation, using the vehicle of sport to help children dream, overcome and fulfill their potential."