Pho3nix Gives Back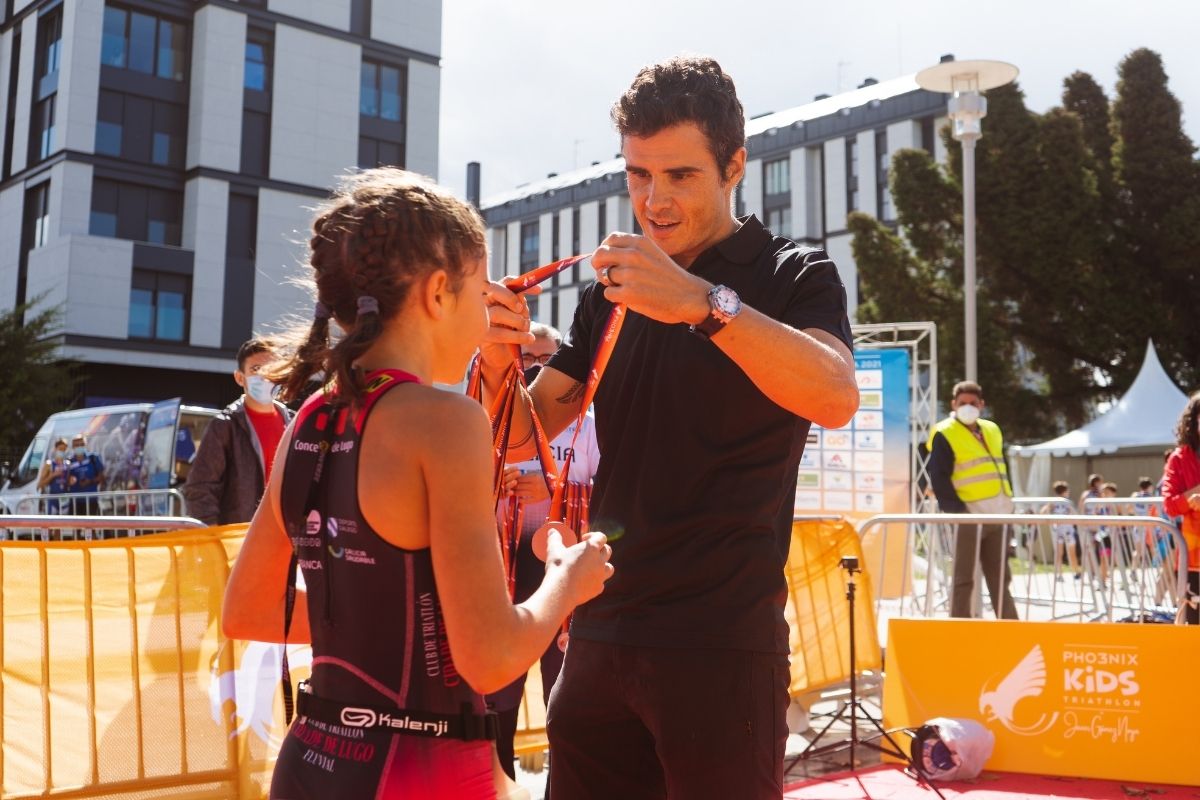 The not-for-profit Pho3nix Foundation was established solely to assist children around the world to engage in sport, increasing participation levels and helping promising juniors develop professionally. With programs worldwide, supported by elite athletes from across the sporting landscape, this purpose lies at the heart of everything Pho3nix looks to achieve. As the world emerges from COVID-19, the Foundation has been expanding its youth assistance programs significantly.
Pho3nix Workshops
From October 2021 to February 2022, the Pho3nix Foundation will be running 700 workshops across 100 schools, and reaching more than 20,000 kids. Twenty Polish Pho3nix athletes — including Olympians Aleksandra Mirosław, Paweł Wiesiołek, Jan Kozakiewicz, Klaudia Zwolińska, Radosław Kawęcki, Adrianna Sułek, Kacper Stokowski, Anna Maliszewska, Daria Pikulik, and Justyna Kiryła and Aleksandra Tecław — will help facilitate activities to foster and inspire a love for sport in school age children.
Pho3nix Kids Triathlon
Seven-time triathlon world champion and Olympic silver medalist Javier Gomez has partnered with the Pho3nix Foundation and the Spanish Triathlon Federation to launch the Pho3nix Kids Triathlon Series in Spain. With the first event held in his hometown of Pontevedra in September, followed by Madrid in November and with more to come in 2022, the Pho3nix Kids Triathlon by Javier Gomez Noya aims to promote and encourage fun and the benefits of exercise and physical activity among children.
Gomez said, "I believe that the first pillar to promote triathlon and the one that must be taken care of the most is the base. We want children to start experimenting with our wonderful sport, and to acquire the healthy habits and the fundamental values ​​it transmits. I have always thought that sport is not only essential for physical health, but also for mental health and as a form of education for the little ones."
Gomez is the latest elite athlete to partner with Pho3nix to bring kids' triathlon events to their home nations. He joins dual Olympic medalist Nicola Spirig (Switzerland) and four-time triathlon world champion Chris McCormack (Australia), while dual Olympic gold medalist, Pho3nix Team athlete, and Pho3nix Sub7 contender Alistair Brownlee is set to launch the Pho3nix Kids Triathlon program alongside his brother Jonathan in the United Kingdom in 2022.
Pho3nix Athlete Program
Ten-time Serbian national triathlon champion and Pho3nix Athlete Program member Ognjen Stojanovic signed up for the Bucharest Marathon in Romania after his planned full distance triathlon debut at Ironman California was cancelled. Despite a lack of specific marathon training, Stojanovic placed third at the IAAF Road Race Label event and ran the fastest marathon by a Serbian since 2016.
Still carrying the fatigue in his legs, he then turned up the following Thursday at a local school to inspire the kids and teach them about the value of physical activity.
Pho3nix Future
The Pho3nix Future Camp brought together high-performing junior athletes from across Europe to equip them with valuable insight into what it takes to be a professional athlete and achieve success in their chosen field. Before the camp ended, Pho3nix Foundation founder Sebastian Kulczyk challenged these rising stars to find ways to give back to their respective communities.
Some of them, like Croatian tennis player Liv Sumak and Polish karateka Masza Wawszczyk began volunteering to help teach children in their respective sports. British long jumper Archie Yeo even started a class 1 coaching course so he could assist in training kids at his sports club.
Jan Samborski volunteered for Pho3nix Foundation activities in his native Poland, while his compatriot Daria Marciniak auctioned speed climbing training sessions to help raise funds for a sick child. She also began training with a clubmate who had lost motivation.
Maltese triathlete Kai Azzopardi challenged his parents to a swim/run event to help kick start their journey into fitness. He also met a young fan at an aquathlon and is now looking forward to supporting and mentoring him in sport.
The Foundation continues to find ambassadors and partners across the world to lend their time and energy to the Pho3nix movement, providing opportunities and inspiration to enjoy sport and the life skills it promotes.
Together We Rise.