Australia hosts 20 promising athletes at Pho3nix Future camp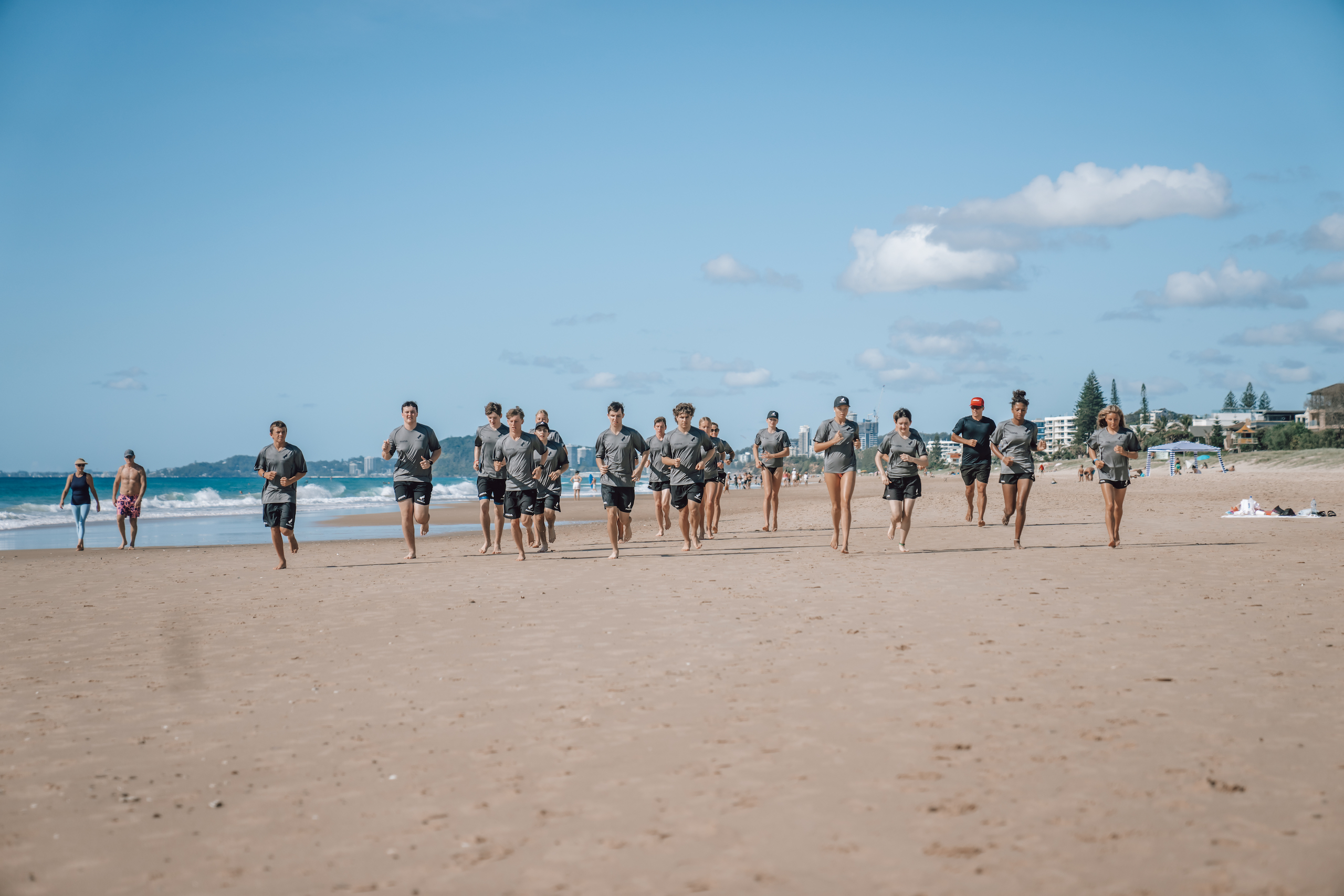 The Pho3nix Foundation has concluded its first Pho3nix Future Camp of the year, bringing together 20 promising youth athletes from across Australia and New Zealand in a five-day fully funded athletic and personal development experience to equip them for a life in elite sport.
Held from 12th to 16th April on the Gold Coast, Australia, this is the sixth edition of the Pho3nix Future Camps that have been held since 2021 across Europe, Asia, Oceania and Africa, and the second time in Australia after Future Camp Sydney last year.
Hosted by MANA Global sports director and Commonwealth Games gold and Olympic silver medallist John Steffensen alongside Australian Ironman Hall of Fame member and 15-time iron distance triathlon champion Belinda Granger, Pho3nix Future Camp Gold Coast gave athletes ages 15 to 18 years old access to valuable insights and inspiration from Olympic, world, and sport champions.
The supporting list of mentors and special guests included Australia's finest athletes such as Olympic gold medal canoeists Ken Wallace and Tom Green, two-time Olympic bronze medal swimmer Alex Graham, Surf Ironman champion Ky Hurst, swimming world champion Jenna Strauch, two-time Super Bike champion Troy Herfoss, and four-time triathlon World Champion, MANA Global CEO, and Pho3nix Foundation board member Chris McCormack.
Highlights of the Pho3nix Future Camp Gold Coast included training at the Australian Institute of Sport, team building at Wet'n'Wild Gold Coast, and a surf lifesaving experience at Mermaid Beach alongside sessions on the business of sport and sponsorships, performance nutrition, and media and public speaking training.
Steffensen said, "We're on our sixth Camp, but I'm still always surprised by the impact that we're able to have on the kids as well as the impact they have on us as the mentors. It's awesome to be inspiring tomorrow's leaders and we are looking forward to watching them become the best possible human beings they can become."
Granger added, "More importantly than providing these athletes with the tools they need to become future superstars, these camps build the confidence, perseverance and determination to be the best version of themselves that they can be. You see this evolve over the five days at Future Camp. Even the parents can see that difference in their kids. This is an opportunity of a lifetime and it's an opportunity I would have taken in a heartbeat if it had been available to me back in the day."
Fifteen-year-old swimmer Sienna Kitchen testified to the positive effect of attending Pho3nix Future Camp. She said, "I have already seen little changes in myself not just as an athlete but as a person. Going into the camp I wasn't too sure what to expect but leaving the camp I found a whole new world and perspective towards my sport."
Track athlete Harry Bouwmeester agreed, saying, "Pho3nix Future Camp helped me believe in myself more, change my entire mindset, gave me tools to use and introduced me to people who understand me and I understand them and we will probably be lifelong mates."
The next Pho3nix Future Camps in 2023 are set to take place in Europe, Asia, and Africa in the third and fourth quarters of the year.
Pho3nix Future Camp is part of the Pho3nix Future Program, which identifies and assists promising juniors to help them with both athletic and life skills as they pursue a career in professional sport. For more information, visit https://pho3nixfoundation.com/our-activities/pho3nix-future/