Spanish Parkour sensation Ruben Roldan joins Pho3nix Junior Team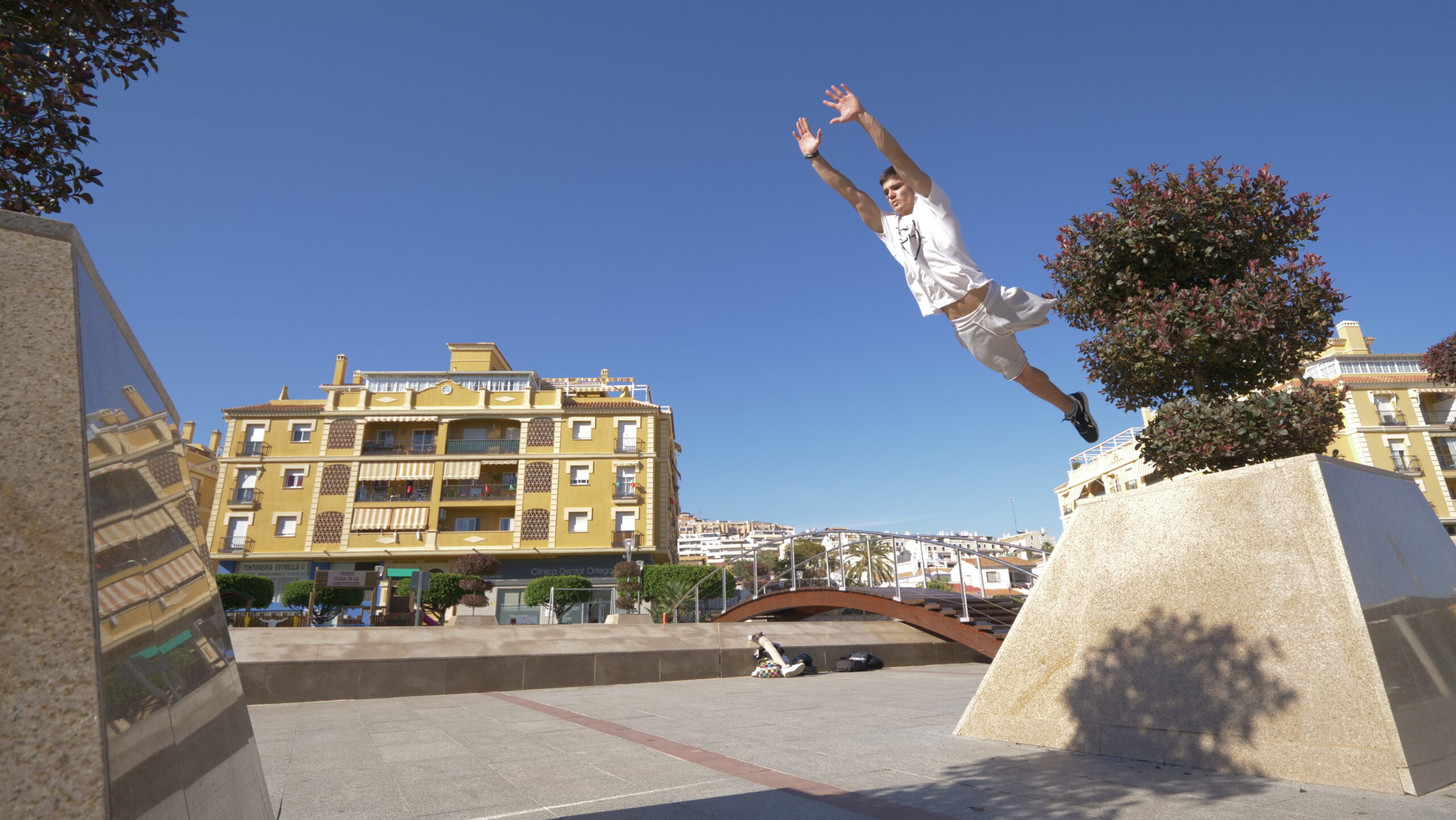 The Pho3nix Foundation is proud to announce that Spanish parkour athlete Ruben Roldan has been selected for the Pho3nix Junior Team.
The Pho3nix Junior Team supports young athletes on the rise, aiming to bolster the pathway from competing as a junior to making sport a profession.
Roldan is a rare kind of parkour practitioner: where most traceurs have two legs, the Malaga-born 21-year-old has only one. Yet he hasn't let losing a leg in a tractor accident 12 years ago at the age of nine stop him from rising to the challenges of his chosen sport.
In the nine years he has been engaged in parkour, he has performed at the most important theatres in Spain, appeared on Got Talent editions in Spain and Germany, and has been invited to train and demonstrate his skills at Keep the Flow and Urban Sessions in Brussels, Belgium and Oslomovement in Oslo, Norway. He enjoys overcoming not only the physical barriers, but also the mental ones. His feats motivate many and show that the only limits are those you impose on yourself.
He says, "I'm very excited to be part of the Pho3nix Junior Team, and I'm going to do everything possible to inspire new generations to get into sport."
Roldan joins the roster previously announced early this year of Swiss tennis player Flynn Thomas, Filipino triathlete Gene Heart Quiambao, Australian surfer Kobi Clements and British track cyclist Jacqui Kinsey.
The Pho3nix Foundation is a not-for-profit organization that focuses on helping children, especially those from disadvantaged backgrounds, stay healthy and active through sports and physical activity. Pho3nix Foundation's flagship program, which the Pho3nix Junior Team is part of, creates a complete ecosystem for development through sport from simply partaking in the joy of being active to achieving the pinnacle of human potential.