Pho3nix launch FREE Parkour tutorials for kids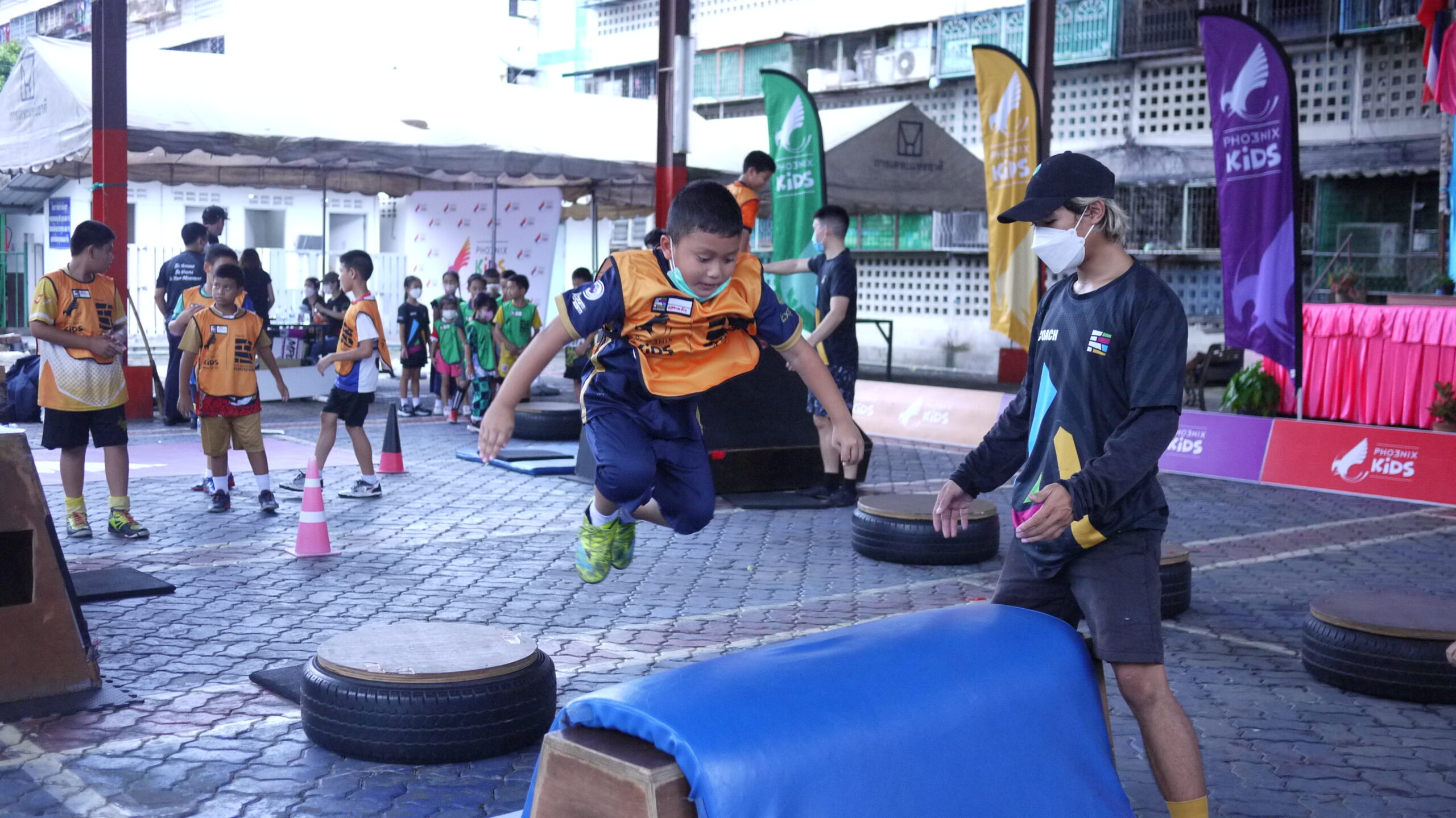 The Pho3nix Foundation has today launched two YouTube series aimed at helping kids learn the basics of parkour. Another step in the foundation's aim of promoting movement and physical activity among kids, Pho3nix partnered with professional parkour athlete and Pho3nix Team member Michael Khedoori to deliver the free series aimed at kids and teens. 
The first series of 10 videos targets kids aged 7-12 and was shot on location at The Movement Playground, Thailand's premier movement and obstacle academy which has partnered with Pho3nix in conducting the Move4Life outreach program bringing the athletic discipline of parkour to children from disadvantaged backgrounds in Bangkok. Based on their elemental structure for progressions, the Kids Series teaches the basics of jumping, landing, agility and vaulting. Movement work like this develops athletic, perceptual, and motor capabilities and provides a strong platform to develop cognitive skills such as perception, attention, problem-solving and creativity.
A second 10-video series designed for teens was shot on location in Poland with participants from the Pho3nix Future Camp held in Poznan in 2022, and focuses on more advanced parkour movements that remains within the capabilities of teenagers aged 13 and up.
Alongside the launch of the series, Pho3nix is running a competition across February. Sharing their best parkour clips on Instagram and TikTok with the hashtag #Pho3nixParkour, kids of all ages can win a one-on-one online masterclass with Sydney-based Khedoori, who competes internationally in the sport. His skills and athleticism coupled with strong storytelling visuals have garnered a large online following: 3.5 million followers on TikTok and 225,000 on Instagram.
The Pho3nix Parkour series is available and free to access on the Pho3nix Youtube channel /pho3nixlife.