Pho3nix Kids events expand in Asia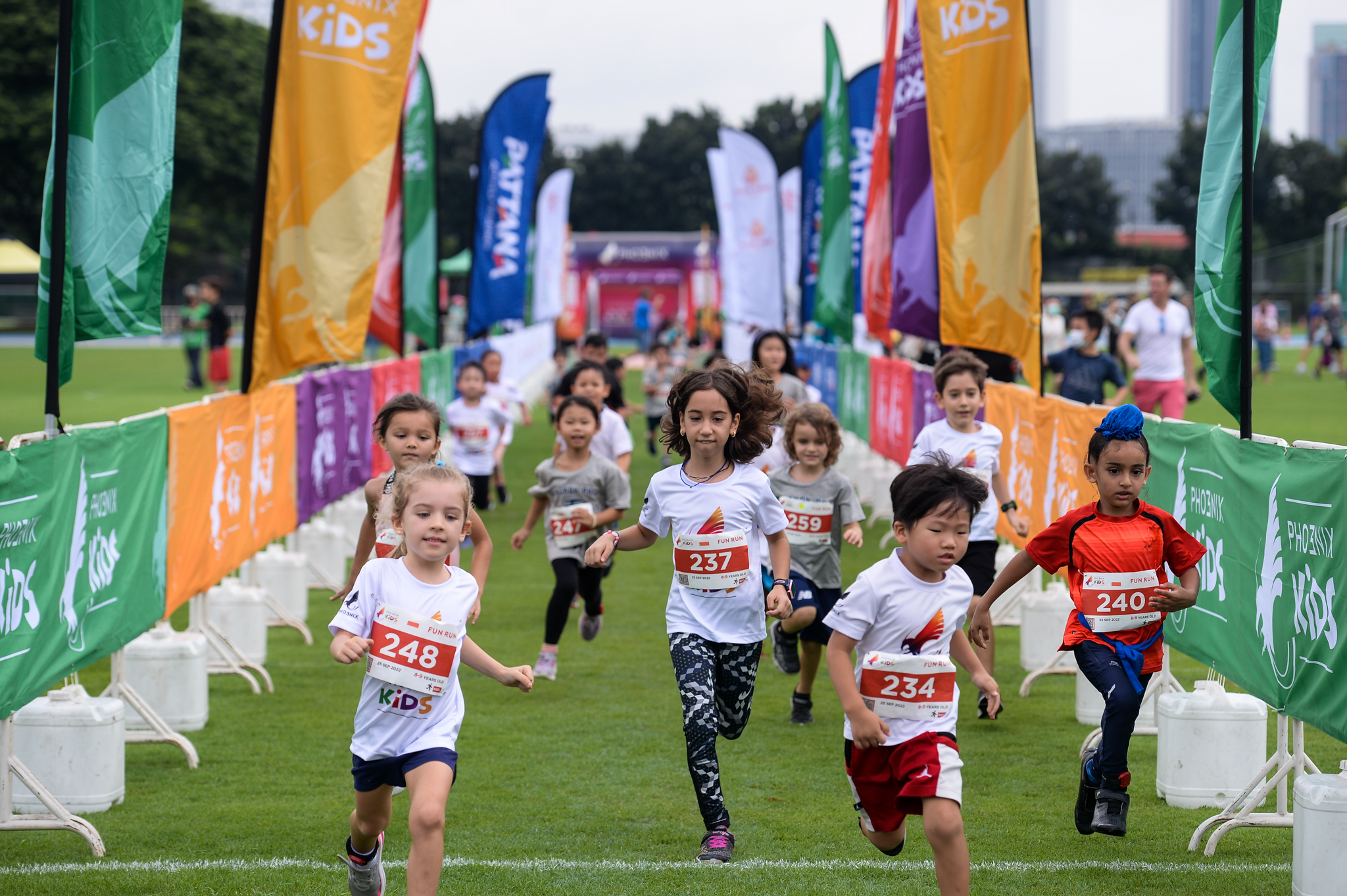 The Pho3nix Foundation is poised to launch a larger Pho3nix Kids Triathlon presence in Asia in 2023 with its second year running in Thailand and an expansion into the Philippines.
Offering triathlon, duathlon, and fun run categories with age group prizes for children ages 5 to 15, Pho3nix Kids Triathlons help provide children opportunities to have a fun participation experience, as well as further the Foundation's purpose to promote health and wellness and encourage physical activity and sports participation among youth.
Pho3nix Kids Thailand kicks off with its first race on the 11th of February at the ISB International School Bangkok. The series then heads to Bangpoo Golf & Sports Bangkok (19th March), Pattana Sports Club Sri Ratcha (21st May), a fourth race on the 8th October (venue TBC), with the finale held on 18th November at Blue Tree Phuket.
To launch Pho3nix Kids Triathlon in the Philippines, the Pho3nix Foundation has partnered with mass participation event organizer Go Clark Sports & Events to deliver the first four events in the series alongside established triathlon and duathlon race weekends on the calendar. Pho3nix Kids Triathlons will be held in Clark Freeport on the 18th March (Clark Duathlon Classic) and 15th April (Clark Triathlon Classic), then at New Clark City on 20th May (New Clark City Duathlon) and 14th October (New Clark City Triathlon). The series will conclude in a stand-alone Pho3nix Kids Tri Season Finale on the 26th November in Clark Freeport.
"We are excited to continue engaging more children in sport through our Pho3nix Kids Triathlon series expansion in Thailand and the Philippines," says Roman Floesser, Regional Director – Asia for Pho3nix Foundation. "In working with local partners we're making sure to reach the grassroots of communities and helping kids across all kinds of backgrounds discover the fun and benefit of an active lifestyle."
Pho3nix Kids Triathlons have grown to over 40 events across the United Kingdom, Spain, Switzerland, Poland, Australia, Thailand, and now the Philippines. With the sport's biggest names like Alistair Brownlee and Jonathan Brownlee, Javier Gomez Noya, Nicola Spirig, and Chris McCormack involved, Pho3nix Kids Triathlons have brought the joy of swim, bike, and run to thousands of kids.