Australian Kids Embrace Pho3nix Future Camp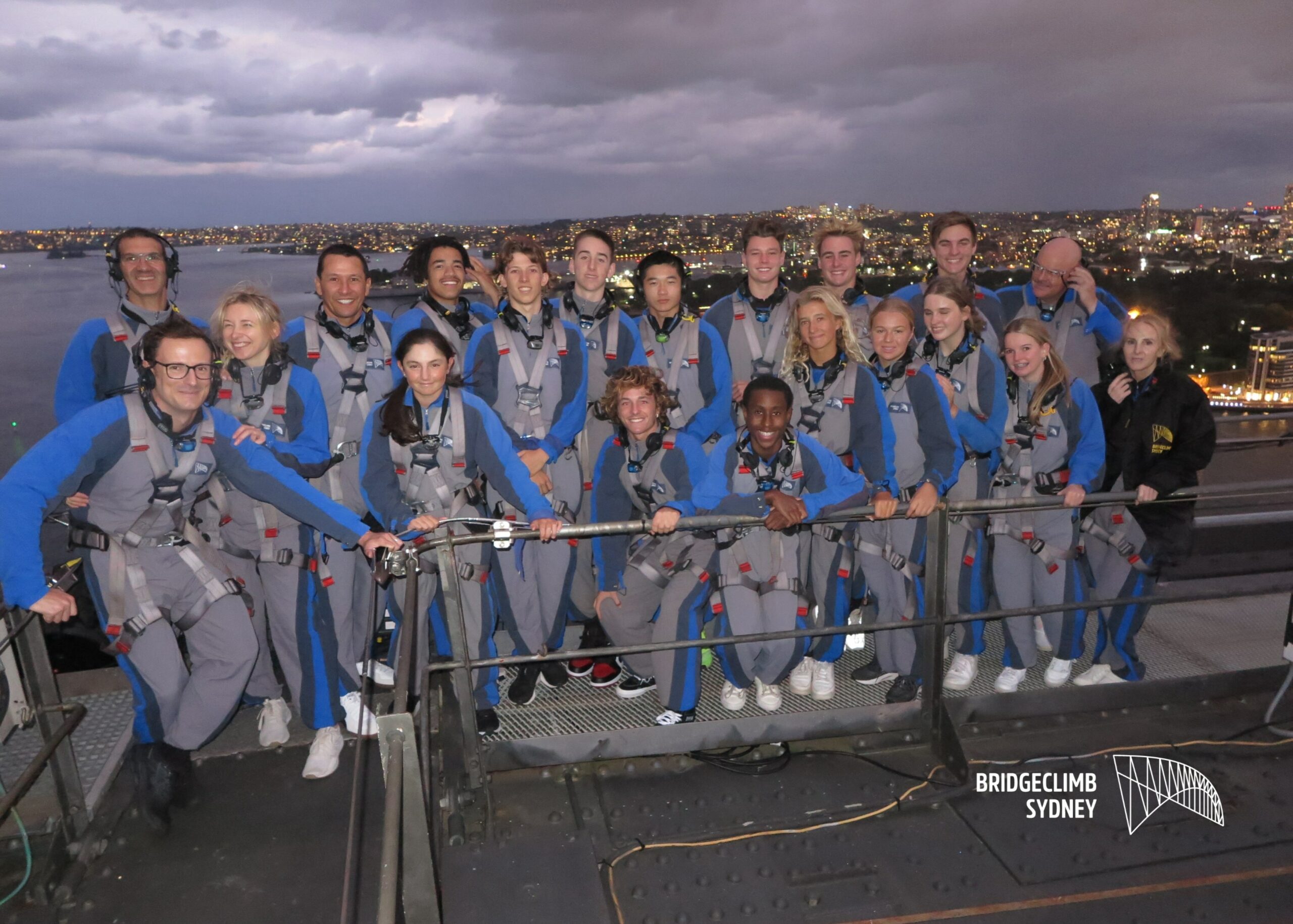 The Pho3nix Foundation concluded its first Pho3nix Future Camp in Australia on Anzac Day, hosting 20 promising Australian youth athletes from across seven different sports: triathlon, tennis, surfing, athletics, surf lifesaving, basketball, canoe paddling. The five-day all-expenses-paid experience aimed to equip them with the skills, knowledge, and personal development needed to flourish in a professional sports career and beyond.
The Pho3nix Future Camp was hosted by MANA Global sports director, Commonwealth Games gold medalist and Olympic silver medalist John Steffensen alongside Australian triathlete and four-time triathlon world champion Chris McCormack. It also starred a host of mentors including Elite Performance director Anthony Klarica, bodybuilding champion Maria Andriano, and sport dietitian Chloe McLeod. The multi-day program featured Paralympic silver medalist Lauren Parker and parkour athlete and Pho3nix Team member Michael Khedoori as guest speakers.
Highlights from the camp included the Sydney Harbour Bridge Climb, a tour of the Sydney Cricket Ground that hosts three of the biggest sports in Australia, watching an NRL football match from the Pho3nix VIP box, media training at Gravity Media television studios, and a full professional athlete training and recovery session at Precision Athletica at the Sydney Olympic Park.
The camp activities were designed to introduce participants to what going into high performance sport entails and help put them on the right pathway early. Steffensen says, "A lot of times we wait until you're [a professional] at 21 or 22. These kids are aged 14 to 18. They get a small taste of what it takes to be the best in the world and what commitment level you need to put in."
Seventeen-year-old Kobi Clements is the top-ranked Australian surfer, who aims to qualify for the World Surf League main series this year. He says, "We were treated like pro athletes and they made us believe we were pro athletes. I'm going to come out of this with heaps of confidence and believing in myself even more." Clements adds that one of the camp highlights was making friends with fellow athletes from other sports.
Junior tennis player Gabby Gregg shares, "I really enjoyed the footy game; I found it really nice, a very good environment to share special moments with kids at the camp."
This was also one of the major aims for the Pho3nix Future Camp: to bring athletes and mentors together to form friendships and connections vital to weathering the challenges of professional sport. Steffenson muses, "Sport can be a very lonely place at times, but knowing you have other people in the same boat going through the same experiences as you – you walk away from this camp with new friends and mentors like myself and Chris McCormack, and you know you've got these people in your corner. I think that's a really special thing we can give back to these kids."
The Pho3nix Future Camp is part of the Pho3nix Future Program, a mentoring and educational program which identifies and assists promising juniors to help them with both athletic and life skills as they pursue a career in professional sport. After a successful inaugural camp in Lausanne, Switzerland last year hosted by McCormack and Pho3nix Foundation founder Sebastian Kulczyk, the Future Camp in Australia kicks off this year's series with future dates in Poland and Thailand.