AUSSIE PHO3NIX KIDS CREATE NEW PARTICIPATION RECORD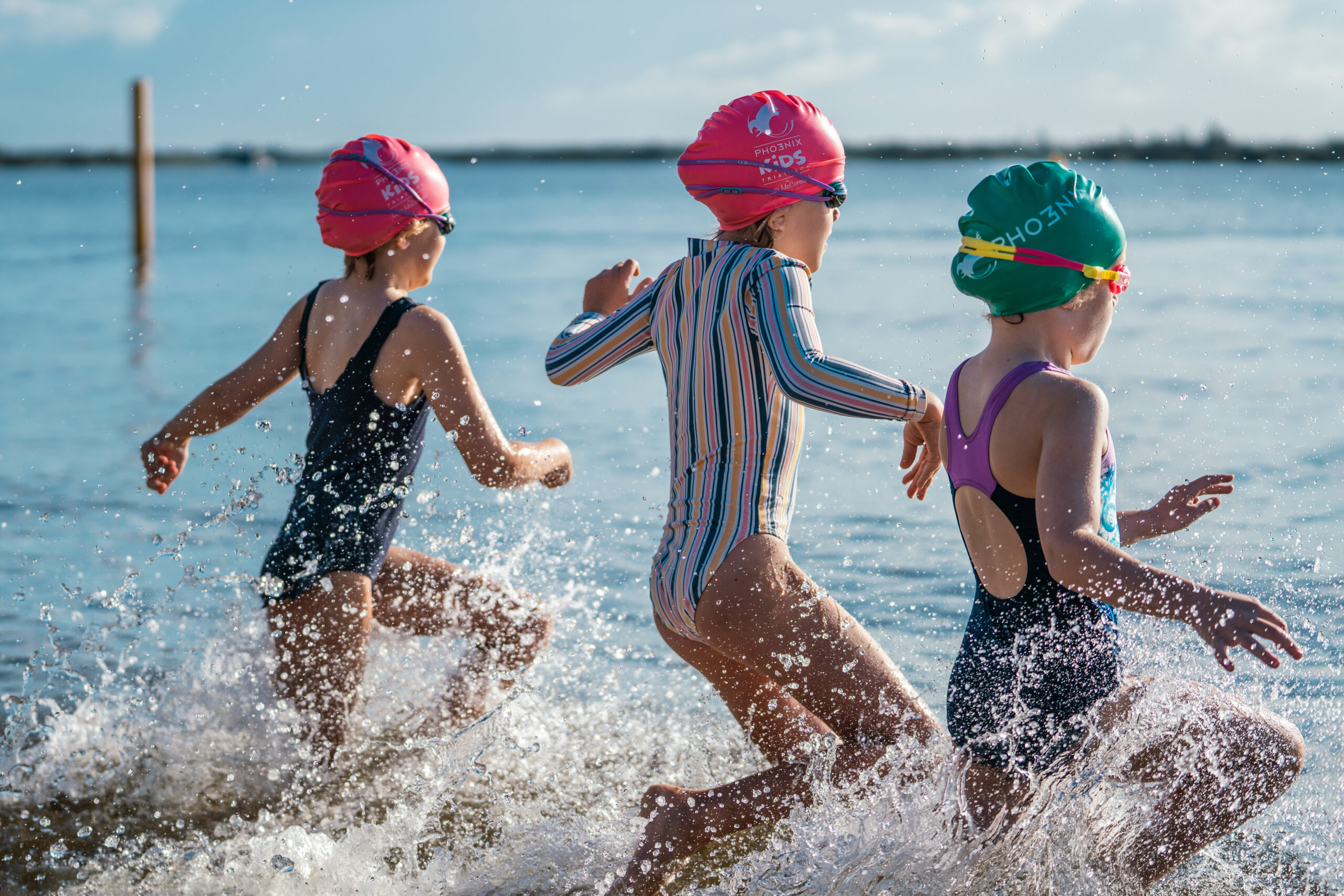 With over 600 children taking part, the Pho3nix Kids Gold Coast Triathlon on Saturday was the largest Pho3nix Kids Triathlon yet!
As part of last weekend's Pho3nix Gold Coast Triathlon Festival in partnership with The Event Crew, the Pho3nix Kids Gold Coast Triathlon offered free entry to all from 7 to 13 years of age to a fun, participation based event with no race timing or placegetters awards. All participants received a Pho3nix t-shirt, swim cap, and finishers medal.
"To see over 600 kids down here at the Pho3nix Kids Triathlon was just absolutely heartwarming," said Courtney Akrigg of The Event Crew. "So many smiles, so many finish line goals, but the most important thing is that these kids had access here on the Gold Coast doing all that we love: swimming, biking, running, and just celebrating being healthy and active."
The Pho3nix Kids Triathlon also drew participation from children of champion athletes such as multiple Olympic medalists Jessica Schipper (swimming) and Ken Wallace OAM (canoe), Surf Ironman champion and Olympian Ky Hurst, and Rugby League player and two-time premiership winner Ben Hannant.
"It was great!" said Koa Hurst, who revealed he had been training for the event with his dad and would readily do another one. "I've done three."
Children invited by their friends to race felt exhilarated after finishing. Nixon Wallace said, "I wouldn't have made it without my friendship with Koa… I just want to say thank you to Pho3nix Kids."
The enthusiastic participation numbers exceeded the initial target across triathlon, aquathlon, and duathlon categories, meeting Pho3nix's goal of making sport more accessible for all and providing every child the chance to take part with a friend and enjoy the fun of triathlon.
This concludes the previously announced Pho3nix Triathlon Kids events, but this is only the beginning for Pho3nix in Australia. Watch out for more Pho3nix Kids activities and events to come this year.