Pho3nix Announces 2023 Elite Team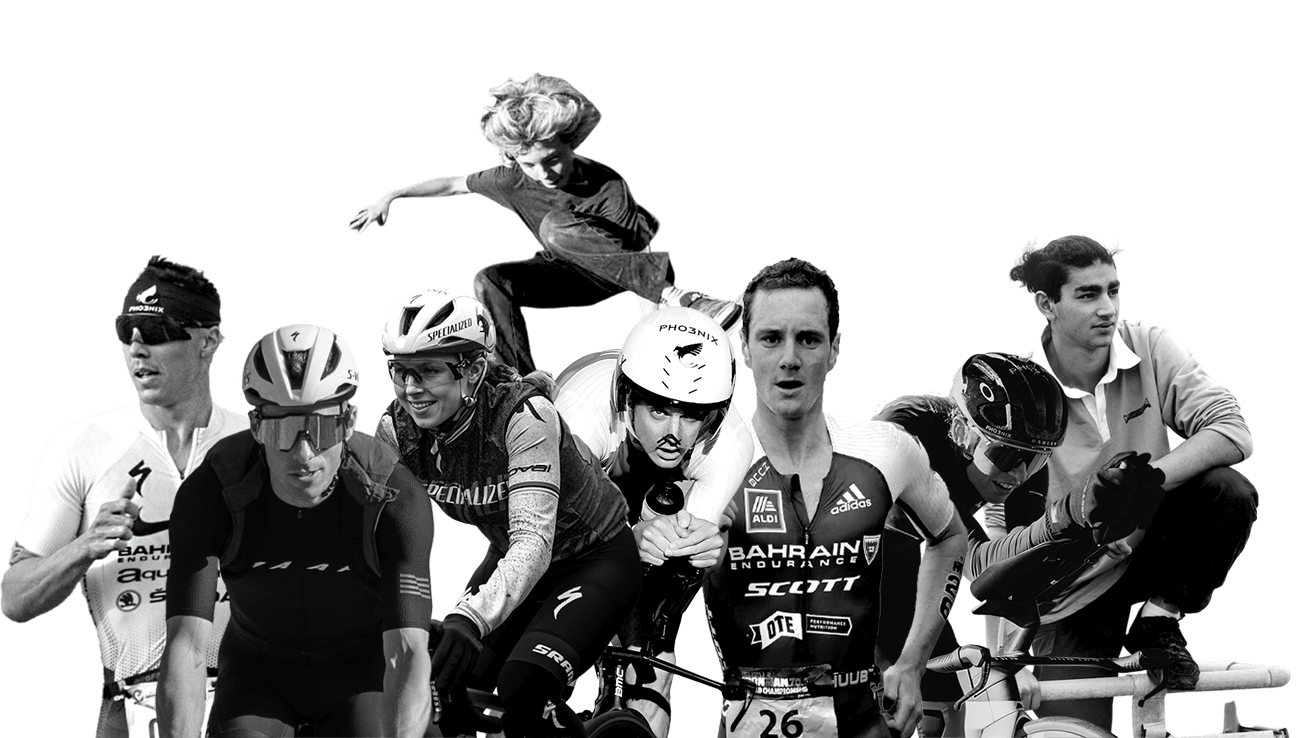 The Pho3nix Foundation   is proud to announce its 2023 athlete ambassadors on the Pho3nix Team.
The Pho3nix Team are an elite squad from across multiple sports who embody the Pho3nix ideals of triumph through adversity, staying true to one's dreams, and paying forward the gift of sport to the next generation.
New this year is Australian cyclist and 2022 esport vice world champion Freddy Ovett. He joins a glittering roster that includes Olympic gold, silver and bronze medalist and six-time world champion Jonathan Brownlee, dual Olympic gold medalist and two-time triathlon world champion Alistair Brownlee, Olympic gold and silver medalist and triathlon world champion Georgia Taylor-Brown, Olympic bronze medalist and two-time triathlon world champion Vincent Luis, and rising long-course talent Imogen Simmonds from the sport of triathlon. Rounding out the team are Olympic champion skateboarder Keegan Palmer and parkour star Michael Khedoori, who represent urban and stylistic sports hugely popular especially with the youth.
"The Pho3nix Team has evolved over the years from multisport into new sports, in particular parkour and stylistic sports," says Chris McCormack, Pho3nix Foundation board member and Mana Global executive chairman. "Pho3nix continues to do amazing things to enhance participation in sport and support athletes. The Pho3nix Team in 2023 epitomizes the best of the best in sport who live the ideals of the Pho3nix Foundation: pursuing greatness through being active and inspiring generations to follow."
With this collective of athletes, the Pho3nix Foundation hopes to reach and inspire more children around the world to move. The Pho3nix Foundation will draw on the Pho3nix Team to engage in its events, activations, and programs to engage children in sport and inspire the next generation. Expect to see these Pho3nix Team athletes mentoring promising junior athletes at Pho3nix Future Camps, inspiring and encouraging kids to stay active at Pho3nix Kids events , hosting school visits in their communities to spread the message of Pho3nix through sport, and supporting the various fundraising activities for the Pho3nix Foundation.
The Pho3nix Team is one of the flagship programs of the Pho3nix Foundation, a not-for-profit organisation created to promote physical activity as a way to improve the health and wellbeing of children. For more information, visit pho3nixfoundation.com.