Pho3nix Sub7Sub8 Project, One Year On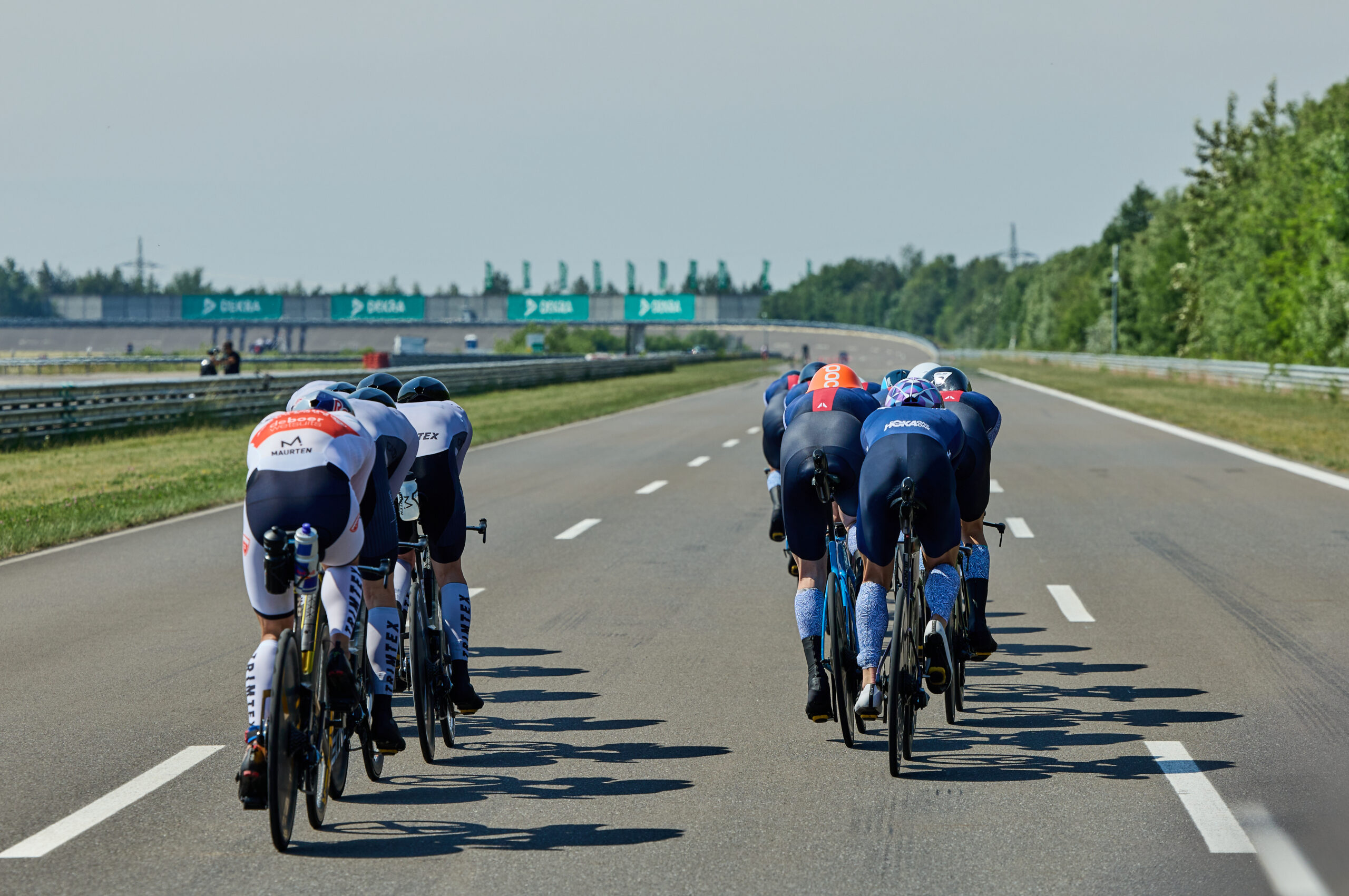 This time last year, the triathlon and endurance world was captivated as four athletes undertook the Pho3nix Sub7 and Sub8 Project, Powered by Zwift. Over the full distance of triathlon, Olympic and world champion Kristian Blummenfelt and European champion Joe Skipper went under seven hours, while vice world champion Kat Matthews and Olympic gold and silver medalist Nicola Spirig went under eight hours along the way recording the fastest bike and run splits in triathlon history.
Mana Sports and Entertainment Group was retained by the Pho3nix Foundation to deliver end-to-end operations and logistics, spearheading public relations, marketing, event and broadcast to bring the Sub7 and Sub8 Project to life.
Helped along by a fast course as well as pacemaker teams on swim, bike, and run, the athletes knew they weren't world record-eligible but did it because they believed it was a worthy goal to accomplish. Their performances vastly exceeded expectations and blew both time barriers away, setting a new standard in human physical endurance.
Looking back on the Pho3nix Sub7 and Sub8 Project we return to the chief aim of the endeavor. Pho3nix Foundation's flagship programs under the Participation, Progression, Professional, and Purpose pathway create a complete ecosystem for development through sport and paying forward to the next generation. As a project under the "Purpose" arm, the Sub7 and Sub8 Project was conceptualized to inspire anyone to chase their impossible while challenging four of the world's best endurance athletes to Defy The Impossible.
Three years in the making, it drove a shift in the way triathlon is raced, discussed and regarded in world sport as well as exposed millions to the goals of the Pho3nix Foundation to inspire children to pursue sport.
The Beginning
All great movements begin with a single idea, and this one was broached at a dinner conversation one December night in 2019 in Bahrain. As Pho3nix Foundation chairman and co-founder Sebastian Kulczyk and Mana Group co-founders Chris McCormack and Wojciech Kruczynski sat among endurance legends including Alistair Brownlee, Jan Frodeno, Daniela Ryf, Mark Cavendish, Chloe McCardel and Mo Farah, the discussion turned toward the limits of human physical possibility and whether or not women could go under eight hours for the full distance of triathlon. Then Brownlee asked: "What about seven hours?"
For Kulczyk, the seeming impossibility was exactly the reason why it should be attempted, and why the Pho3nix Foundation would back it. McCormack recalled him saying, "For some kid, swimming 50 metres is their impossible. For the world's best athletes, this is theirs… I want to teach young kids that you don't quit. You keep setting your goals and pursuing them."
Pho3nix to the World
From launch in January 2021, Pho3nix Foundation and Mana Global told the incredible stories of the athletes, their setbacks and their triumphs on the long road to Pho3nix Sub7 and Sub8.
If the Pho3nix Sub7 and Sub8 Project motivated one child to chase their potential, it was worth it – but the scale and exposure delivered means so many more were reached.
Live audience of half a million viewers

2 million video views across social media

documentary shown on 50 networks reaching 550 million people, streaming on demand through Amazon Prime Video in the US and UK

More than 1,100 articles published across 52 markets, bringing the Pho3nix Foundation's message to the world

Followers grew 500.2% on Youtube and 246.9% on Instagram

Post link clicks rose 1,720.4% and engagements increased 2,808.5% on Facebook
Defy Your Impossible
While the Pho3nix Sub7 and Sub8 was an elite project designed to inspire, the Pho3nix Foundation is all about pairing inspiration with action. Launching the Defy Your Impossible campaign gave people a chance to feel the thrill of completing a challenge they once considered outside the realm of what could be done.
Over six weeks, amateur athletes each nominated what they considered an impossible goal for swim, bike or run, and then trained towards that goal with personalized support from the Pho3nix Sub7 and Sub8 athletes. 222 participants received regular video messages encouraging them toward their impossible goal. Milestones and hard work were shared across social media, inspiring others to join the movement.
In the end, two incredible women won Zwift and Pho3nix Foundation prize packs thanks to their inspiring efforts, and so many more proved to themselves that a once impossible target can be just another step on a personal journey.
Paying It Forward
All the valuable work by the Pho3nix Foundation would not be possible without donations from those who believe in bringing the power of sport to children around the world. All funds raised through Pho3nix Foundation projects go directly to funding free sports camps, workshops and school programs for kids across three continents.
During the lead-up to race day as well as during the live broadcast the donation link was live on the Sub7Sub8 website, raising a total of €86,427.88.
A portion of all funds raised from the Pho3nix Sub7 and Sub8 Project also went toward the purchase of ambulances to assist the relief effort in Ukraine.
Onwards and Upwards
The Pho3nix Foundation has continued to reach even more children with sport through its flagship programs. Its expansion across Europe, Asia and Africa have been fueled by the recognition gained in backing the Sub7 and Sub8 Project.
As it seeks to ignite the flame for the next generation to rise and fulfill their potential, the Pho3nix Foundation is ever on the lookout for new endeavors that it can set in motion to inspire and make an impact on people and communities all around the world.