New Aquatic Rehabilitation Center for Children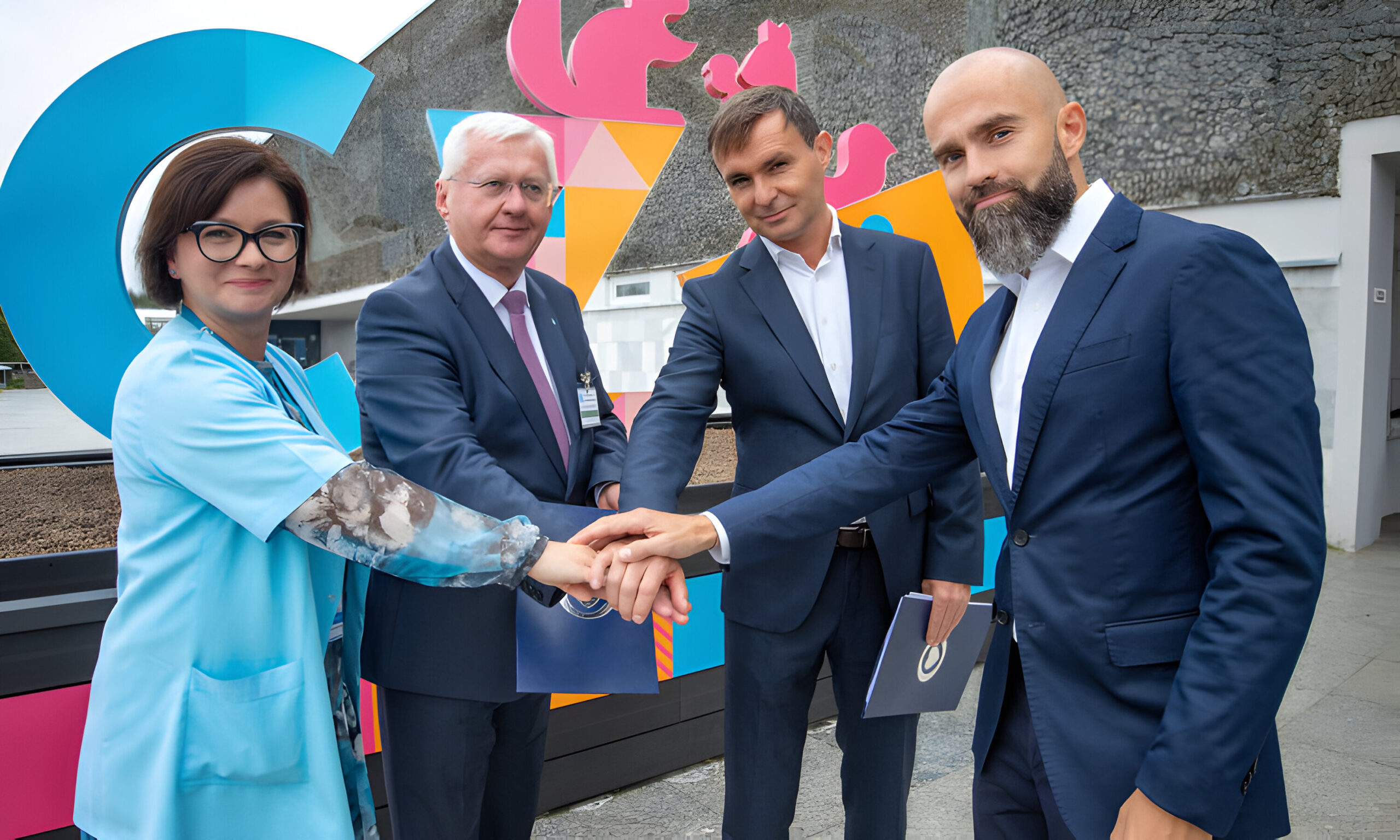 On Thursday, September 14th, a ceremonial agreement was signed for the construction of a water-based rehabilitation center at the "Pomnik-Centrum Zdrowia Dziecka" Institute.

The swimming pool at the Children's Health Center in Warsaw has been serving thousands of young patients from all over the country for almost 40 years, since June 1, 1985. The facility required comprehensive modernization, reconstruction, and equipping with state-of-the-art rehabilitation equipment. We are delighted to announce that, thanks to a donation of 21 million PLN from the Pho3nix Foundation by Sebastian Kulczyk, a supermodern comprehensive rehabilitation center in an aquatic environment will be built on the site of the old swimming pool.

"Building the best aquatic rehabilitation center for children in Europe is just part of our plan. We want this to be a place where the highest research competencies, supported by the latest technology, will allow the development of innovative therapeutic methods, giving the youngest patients a chance for a faster recovery and improved well-being," says Sebastian Kulczyk, founder of the Pho3nix Foundation.

"Thanks to the Pho3nix Foundation by Sebastian Kulczyk, we will create a sensory integration therapy workshop, where based on modern medicine, rehabilitation, and technology, we will implement specialized programs for sensory and motor integration therapy, as well as children's motion diagnostics. This is a huge step for the development of our rehabilitation center," emphasizes Dr. med. Marek Migdał, director of IPCZD.

As part of the renovation work, the construction of two swimming pools is planned: a pool with saltwater and a gait analysis track, as well as a pool with freshwater. The pool will be adapted for people with disabilities and equipped with state-of-the-art rehabilitation equipment. The renovated facility covers an area of approximately 1,275 m2 located in the pool building on 3 levels. The general contractor for the renovation work is Climamedic, selected through a tender.