PHO3NIX KIDS THAILAND LAUNCH TRIATHLON AND EDUCATION PROGRAMS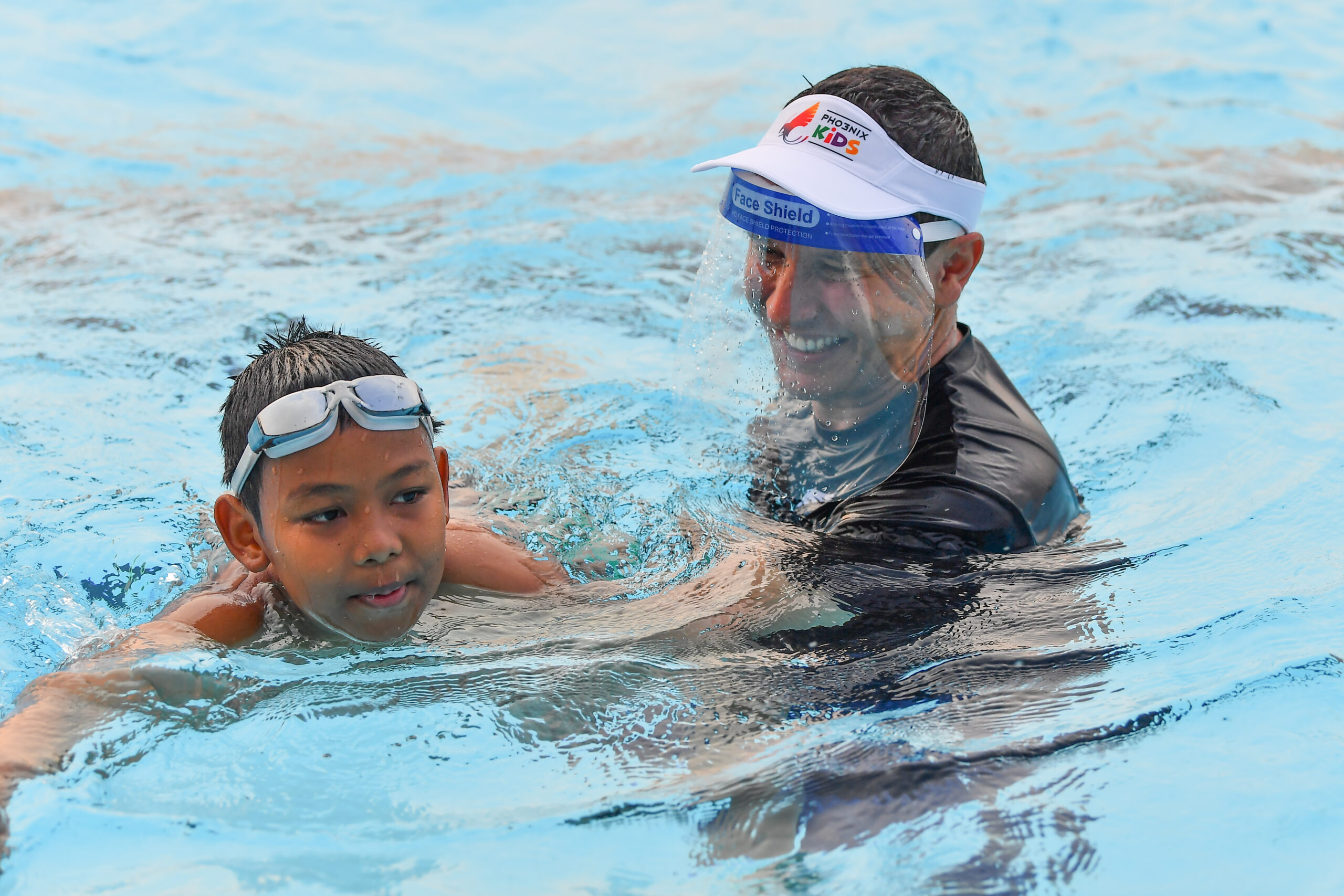 Pho3nix Kids Thailand is off to a smashing start this March with the first-ever Pho3nix Kids events in Asia held last week. Thailand has now joined the Pho3nix global footprint expanding from Poland, Switzerland, Spain, and Australia to provide a fun and inclusive environment for children to discover and enjoy swim, bike, and run.
Learn to Swim
In partnership with the Pattana Sports Resort, Pho3nix Kids Thailand kicked off its Learn to Swim program, aiming to give children from schools in the Sriracha district in Chonburi the opportunity to learn an essential life skill.
Pho3nix Foundation board member and four-time triathlon world champion Chris McCormack graced one of the first sessions held at the sports and active lifestyle destination. Alongside a team of swim coaches, McCormack taught basic water safety and swim skills to the 34 children in attendance.
"Providing the opportunity to learn to swim to the children of Thailand is at the core of our programs here," says McCormack. "Having the opportunity to be in the water and coach so many nervous non-swimmers and watch their confidence and comfort in the water evolve was so fulfilling."
Pho3nix Kids Triathlon at Samut Prakan
The Bangpoo Golf and Sports Club hosted the inaugural race of the Pho3nix Kids Thailand event series on Saturday 12th March, drawing a whole host of participants aged 5 to 17 years across the fun run and beginner and advanced triathlon and duathlon formats.
Mandatory COVID-19 rapid antigen testing at the venue allowed the children to race safely and without worry. Friends and family cheered them on the race course and at the finish line, providing a supportive and encouraging atmosphere to grow their love for sport.
With four more races to come throughout the year, expect Pho3nix Kids Thailand to continue to bring children back to play and sport in the Land of Smiles.