Free Pho3nix Kids Gold Coast Tri Returns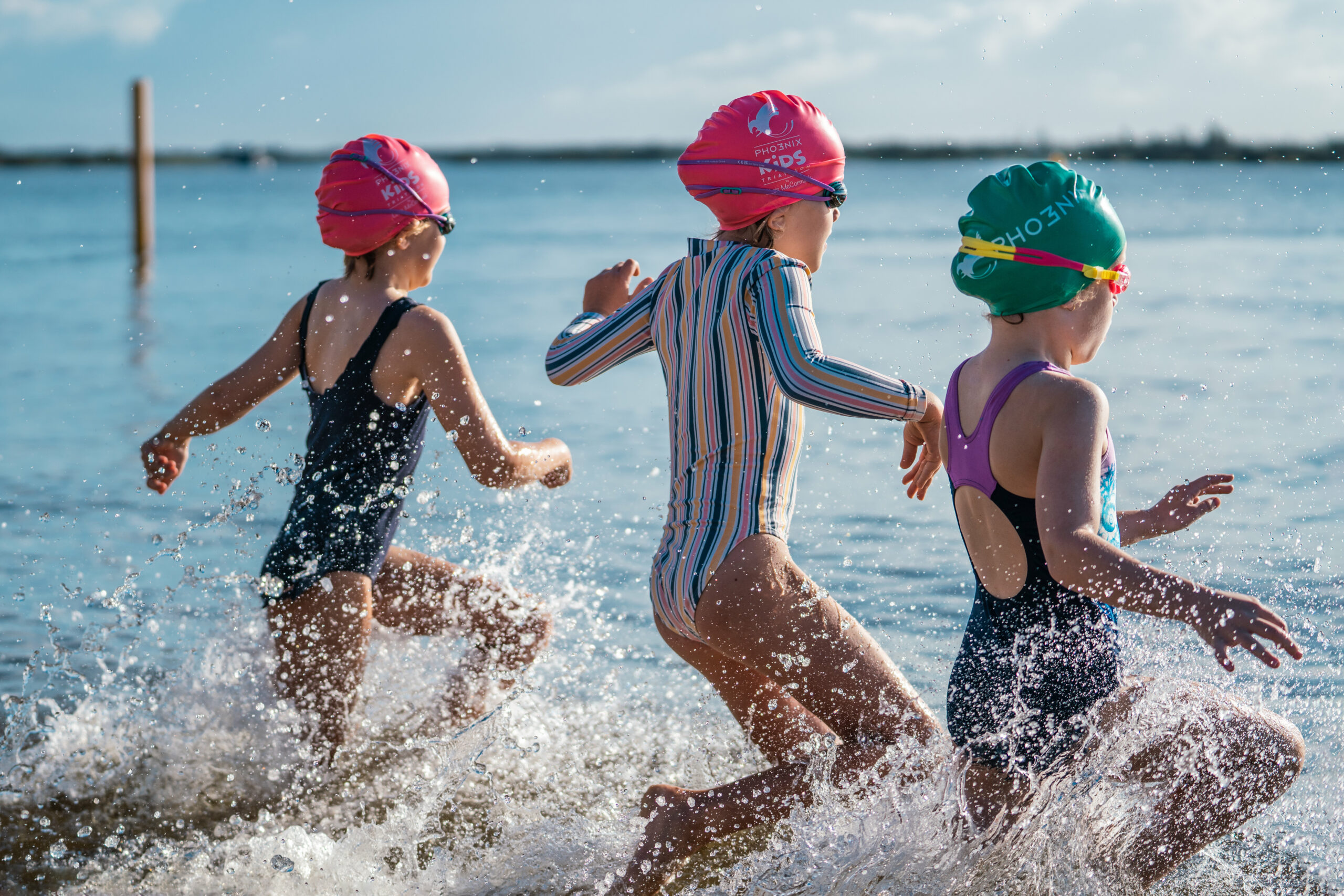 The Pho3nix Foundation and The Event Crew are proud to announce the return of the Pho3nix Kids Gold Coast Triathlon after its successful debut last year. Scheduled for Saturday the 1st of April 2023, followed by the Pho3nix Gold Coast Triathlon – Luke Harrop Memorial on Sunday 2nd April. The Pho3nix Kids Gold Coast Triathlon will be held at the beautiful Broadwater in Southport, the preferred triathlon venue for the 2032 Olympic Games.
This free event is geared toward children of all ages and abilities and includes a free t-shirt, free medal, free sausage sizzle and free popper for all participants. Featuring fun run options from ages 3 upwards and triathlon, duathlon and aquathlon options for kids 7 to 13 years old, it's all about having fun and giving it a go. With support from the Pho3nix Foundation, the Pho3nix Kids Gold Coast Triathlon aims to encourage kids to be active and participate in sport.
Kids Activities Hub is provided by City of the Gold Coast Active & Healthy Program and includes an inflatable obstacle course, sporting and agility activities, coffee for mum and dad and an expo hub for kids activewear, gyms and swimming schools all held within the popular marine playground of Broadwater.
It's a fun weekend for the family on the Gold Coast for kids and parents alike with the Pho3nix Kids Gold Coast Triathlon on the Saturday leading into the main Pho3nix Gold Coast Triathlon on Sunday.
"Events like the Pho3nix Kids Gold Coast Triathlon play an important role in promoting active and healthy lifestyles and encouraging our community to take part in sport and recreation opportunities," said Gold Coast Mayor Tom Tate. "That is why the City and Major Events Gold Coast are pleased to again support the return of the event in 2023.
"If we know anything on the Gold Coast it's how to have fun and 'have a go' – and that is exactly what this event is all about. Free for kids of all ages and abilities, what better way to get some of that enthusiastic energy out of the kids than getting them doing a triathlon, duathlon, aquathlon or just a fun run!"
Sport Minister Stirling Hinchliffe said the Queensland Government had backed the free Pho3nix Kids Gold Coast Triathlon.
"Getting more young Queenslanders involved in sport and connected with their communities is one of the legacies we want to achieve from the Brisbane 2032 Olympic and Paralympic Games," Mr Hinchliffe said.
"The Gold Coast Triathlon Festival means more Queensland and interstate visitors contributing to the city's tourism economy.
The Pho3nix Gold Coast Triathlon is proudly supported by the Queensland Government, main major sponsor Gold Coast Sports Medicine & Rehabilitation and partners with Major Events Gold Coast, Tourism and Events Queensland, the Pho3nix Foundation, and Mana Sports and Entertainment Group.
For more information and to enter, visit: https://www.theeventcrew.com.au/event/gold-coast-triathlon/